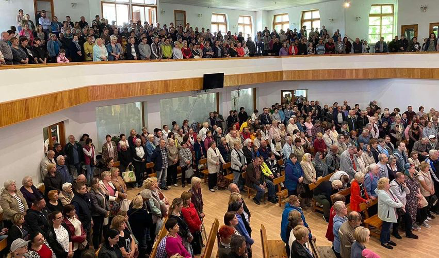 Since the Russian invasion, $350,000 has been given (THANK YOU!) to help our team in Ukraine continue ministering to the physical, spiritual, and emotional needs of those they encounter. A church in Bucha, Ukraine, continues to meet, is growing in attendance (800-plus weekly, with a majority non-believers), distributes tons of food every week, and is sharing Bibles and the hope of the gospel. There is a tremendous outpouring of compassion and sympathy being demonstrated to Ukrainians who have been displaced within Ukraine and in neighboring and not-so-close countries where BCM operates. We rejoice that many are coming to a saving faith in Christ in these difficult days.
In Sri Lanka, our BCM team of pastors and children's workers are committed to remaining and helping people deal with the unfolding economic difficulties. A special appeal was answered with $25,000 (THANK YOU!) to help minister to the needs of men, women and children with food, medicine, shelter, and transportation. And a message of hope. The gospel of Jesus Christ is bringing peace and life to even the worst situations.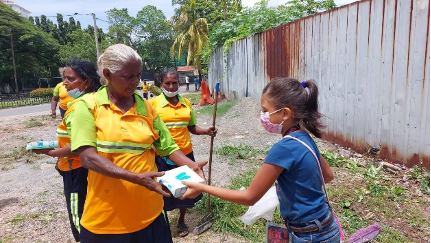 BCM Madagascar workers went on a mission trip to the southern part of the country, where the majority still cling to their traditional animism. Our team proclaimed the gospel to about 900 people for several hours. Many came to the truth and turned to Christ as their Savior. They now desire to grow in the knowledge of the Bible and want a church to be planted there.
Despite the instability in Bolivia, and the concern for safety and food supplies, new missionaries are serving and new areas to serve are opening up. The church is once again planning multiple Christmas evangelism events this December!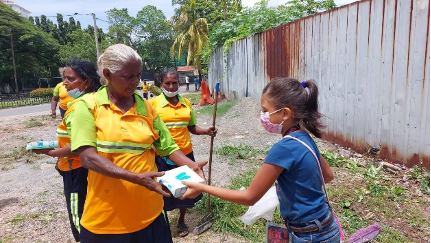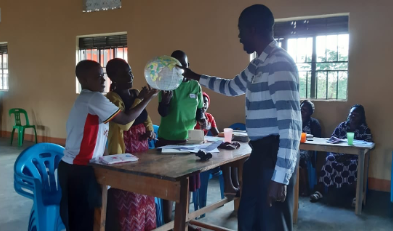 Our new BCM ministry in Uganda is now official – growing, training and equipping leaders, and building exciting, fruitful partnerships. "The fire of the Gospel and ministry is raging there."
Back in May we heard of the dire need of 50 laptops for the online schooling of our Myanmar children's home as each individual had to learn online starting in June. We were able to raise the funds (THANK YOU!) necessary to purchase all the laptops needed. Here are the happy students!