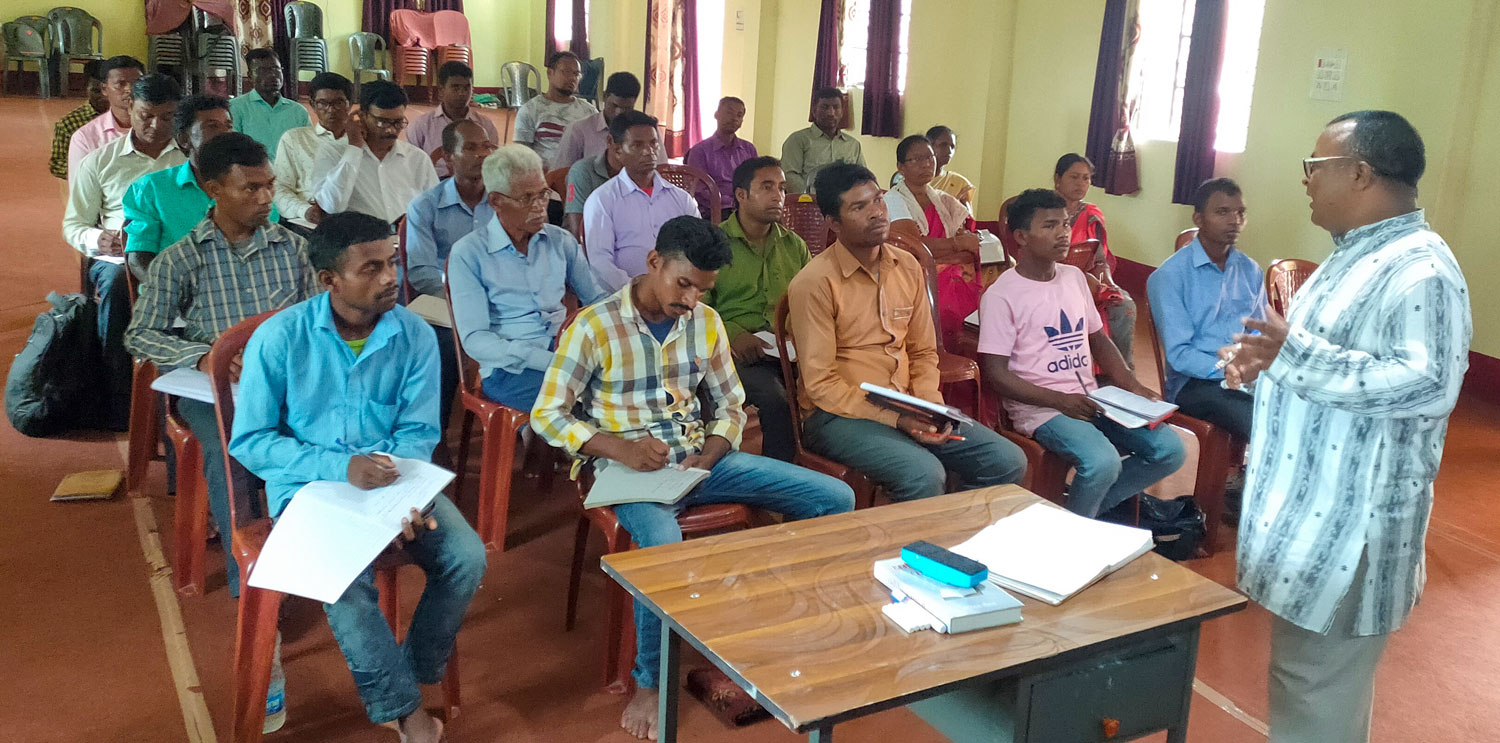 BCM India church planter training
God's Abundant Grace Transcends Covid
By: Paul Padmakar, Director BCM India
The coronavirus pandemic severely affected our country, spreading from just three cases on February 8, 2020, to almost forty-five million people across India. More than half a million deaths have been reported, though unreported deaths could push that total much higher. With the country on lockdown, BCM India ministry was severely affected since churches were closed and children's Bible Clubs couldn't be held due to school shutdowns and other restrictions.
The pandemic also had a great impact on BCM missionaries and pastors, not just ministry limitations but an extreme scarcity of finances and health services. A total of thirty-six BCM missionaries, church planting pastors, and board members suffered from this deadly virus. Thankfully, all were recovered except BCM missionary Rev. Sake Isaac, who passed into God's presence on May 18, 2021.
As of June 2021, BCM pastors and missionaries have been able to resume ministry throughout despite some ongoing Covid-19 ordinances. BCM India ministry currently includes sixty-seven missionaries and one hundred-eighty-seven pastors as well as numerous children's ministry volunteers serving across fifteen states in South and North India. Top ministry objectives included church development, reaching children, Christian education, socioeconomic development, and aid programs. The following summarizes overall ministry this past year since the end of Covid lockdown mid-2021.
Church Development and Dedications: Over two thousand new believers underwent baptism through our churches in South and North India. In August 2022, four new BCM churches were dedicated to God's glory in the villages of Sanbarsa, state of Chhattisgarh, Chetangudi, state of Jharkhand, Warangal and Kadriga, state of Andhra Pradesh. We thank and praise God for donors who provided financial and prayer support for these congregations. A team from BCM South Africa, who provided generous funding for these building projects, travelled to India to participate in the dedications, including BCM Africa director John Peter and missionary Vernon Govender.
Three new bore-wells were also completed at the new BCM churches in Sanbarsa village and Chetangudi as well as in the village of Erravaram, state of Andhra Pradesh. This provision of free, plentiful clean water will not only be a great blessing to the believers of these congregations but for other community members, to whom sharing this gift of water is a testimony of God's love and grace. Pray that through this witness many unbelievers will come to Christ.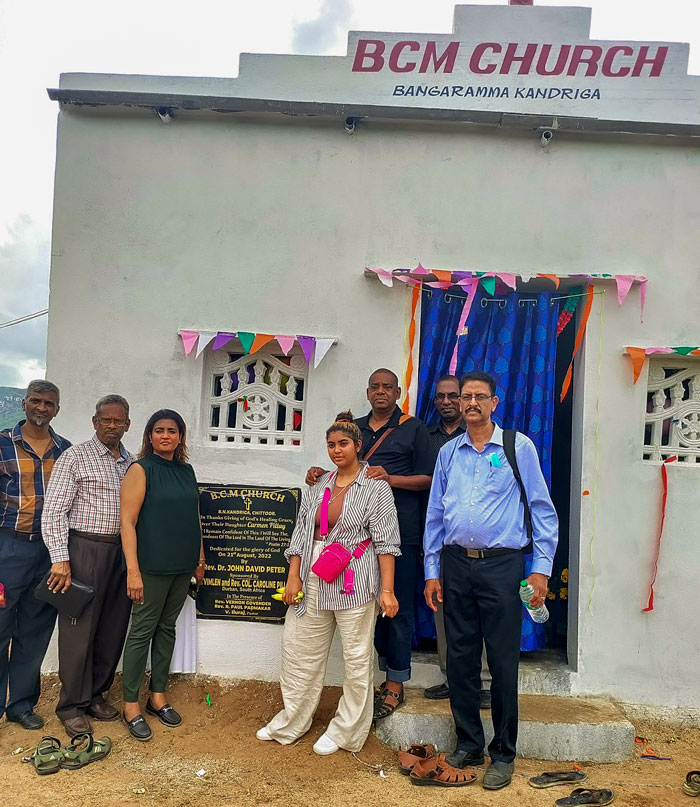 BCM India church plant
with South African donors
Aid to BCM Pastors and Widows in Need: Many BCM pastors and their families were severely impacted financially during the pandemic since closure of churches has often meant no pastoral income or offerings (see Doing Good Amidst Covid-19, BCM World, July 2020). For bi-vocational pastors, many employment places were also closed down due to Covid restrictions. This has particularly affected pastors serving in remote and already impoverished rural villages.
This past Christmas season, financial and food aid was extended to eighty BCM rural pastors. Ongoing support has also been provided for eight widows whose husbands served as BCM pastors and missionaries, mostly in rural areas, and who have no other financial support.
Christian Education/Children's Ministry: Once the pandemic lockdown was lifted and schools reopened, BCM missionaries and volunteer teams were able to restart Bible clubs and school release classes. The first in-person children's and youth camps were held at the BCM camp and retreat center in the southwestern state of Karnataka with an attendance of about two hundred-fifty children and youth.
Evening study programs are also reaching more than one hundred and thirty children in five separate centers in Telangana State. The children spend two hours in the evening studying under the guidance of volunteer teachers. Each child is provided with notebooks, school bags, and other necessary supplies, along with nutritious snacks. They are also taught morals and ethics and are nurtured spiritually. The children participate in Christmas and Vacation Bible School programs, through which they hear the gospel and love of Jesus Christ.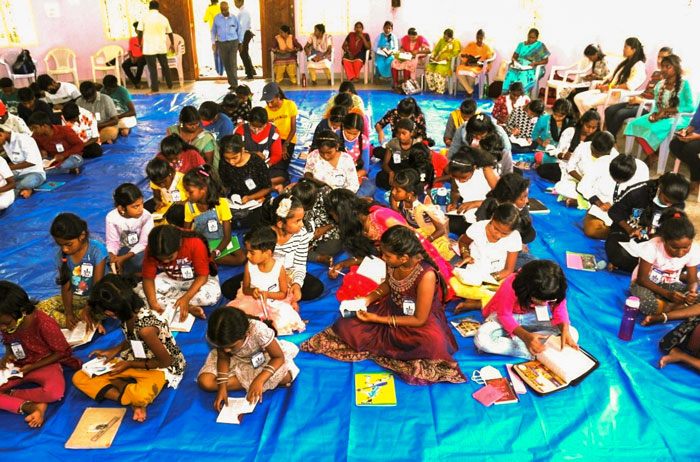 Church Planters Training Program: An ongoing priority of BCM India remains to plant new churches, especially in rural villages where none currently exist, and to prepare spiritually mature church planters for this ministry. A recent Church-Planters Training Program (CTP) was conducted by BCM regional supervisor Rev. Ful Chand Mahato at the BCM church in Amda, Jharkhand state. Twenty new church planters graduated from this training program. Each will be assigned to establish churches in remote, unreached villages, where we pray many more people will come to know Jesus Christ.
As we look back at this first post-pandemic year, we thank and praise God for sustaining us as a BCM India team and for permitting us to share His love with many thousands of people across the nation of India. We express our thanks and gratitude to all our donors and prayer partners for their enduring support to our pastors and missionaries.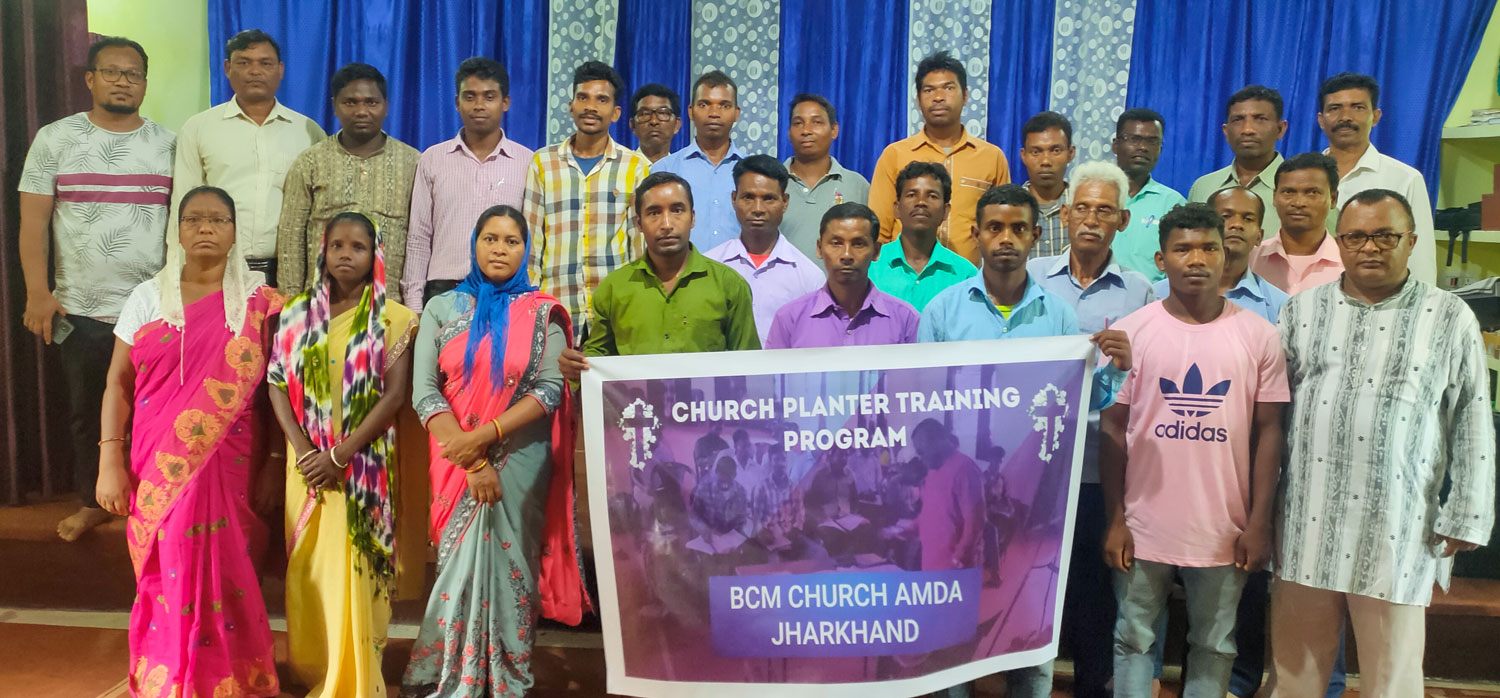 Church planter training graduates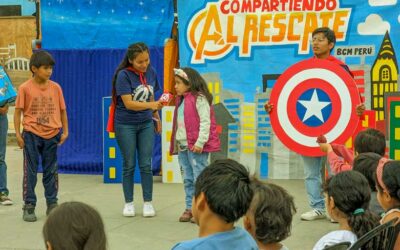 In June 2023, Ecuador became BCM's newest ministry field with the commissioning of Juan Fer and Rita Sanchez from the capital city, Quito, and Jose Quezada in the coastal megacity of Guayaquil. Participating in a week of inaugural events were BCM president Rick Rhoads and wife Naomi, Latin America director Carlos Odicio, president emeritus Marty Windle, and wife Jeanette Windle. BCM Latin America began in Peru in 1993 with a very specific vision: "Pointing children to Christ and pointing churches to children." BCM Quito missionary Juan Fer explains why this is so urgent…
read more