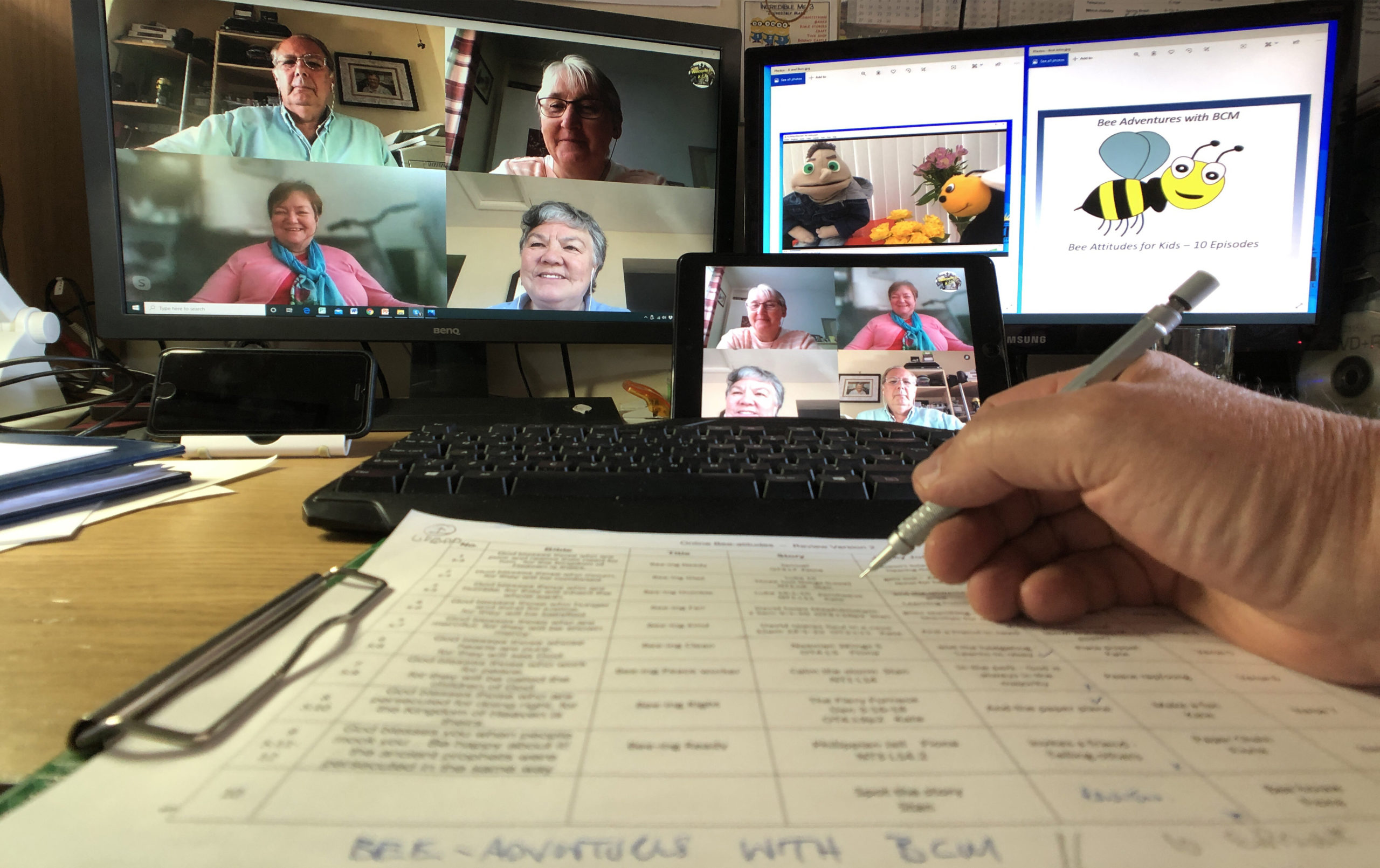 Bees Backyard planning session
When the COVID-19 quarantine forced BCM Scotland to cancel their junior age Easter camp, missionaries Stan and Irene Paget, Fiona Blyth, and Kate Macnab first prayed for God's leading, then got creative. The planned theme for the camp had been the Beatitudes from the Sermon on the Mount (Matthew 5:3-10). The team's vision was to offer something online for children to enjoy while staying at home on lock-down, not just for those who were missing Easter camp but many more children who normally attended BCM Scotland Bible clubs.
Social distancing ruled out in-person planning sessions, so the team got together on Skype. The result was Bee Adventures with BCM, a ten-episode YouTube series, each episode focused on an attribute inspired by a Beatitude such as Bee-ing Ready, Bee-ing Kind, Bee-ing a Peace Worker, or Bee-ing Humble.
While Stanley provided technical know-how, Irene contributed with the script writing and editing. Kate, Fiona and Stanley all taught the Bible stories.  BCM Scotland missionary Steve Marr, an experienced puppeteer, had written a series of bedtime children's stories. He added one of these to each episode, told by puppets. A local BCM volunteer, Lori, hosted the filming of Bee Adventures in her garden while another volunteer, Chris, composed music for the series.
Each episode includes a Bible story centered on the truth of a specific Beatitude, part of a serial story, a craft challenge, and a keeping-fit activity song. The last episode finalizes with a roundup of quiz-type challenges. To enjoy the episodes with your own children, grandchildren, or homebound children within your church and community, all episodes can be found at:  Bee Adventures with BCM – YouTube
The series has been so successful that the team is now working on a new series covering the life of the Apostle Peter. So check back beginning of July 2020 for more BCM Scotland online adventures.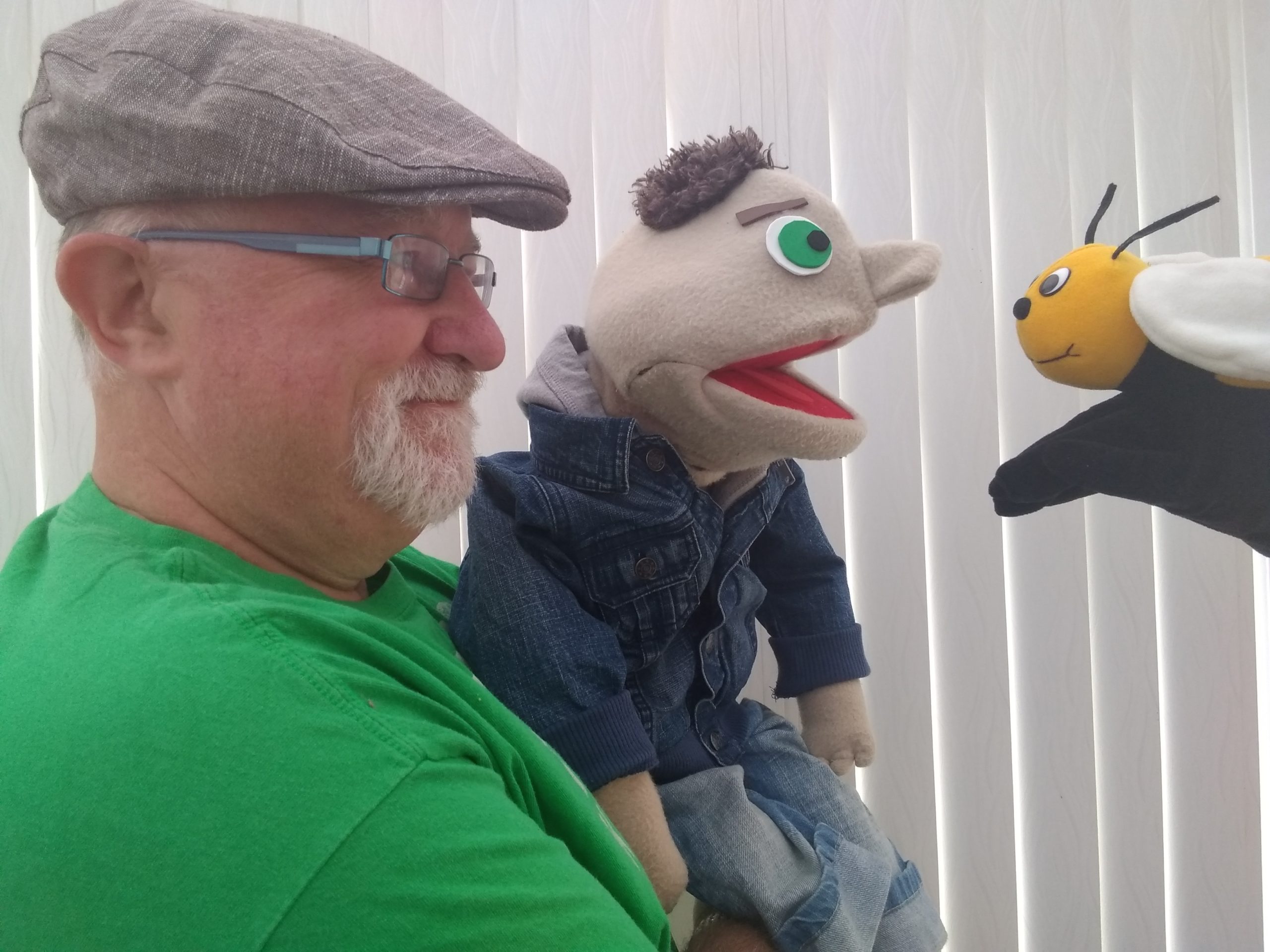 BCM missionary Steve Marr puppeteering
Originally Published in BCM World July 2020

COVID-19 Relief Fund
Your gift of any amount will help offset the affects that COVID-19 has had on the ministries of BCM International.