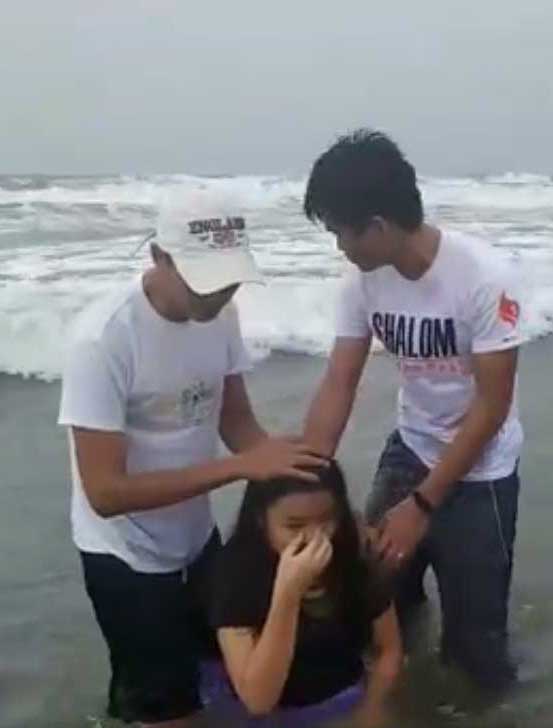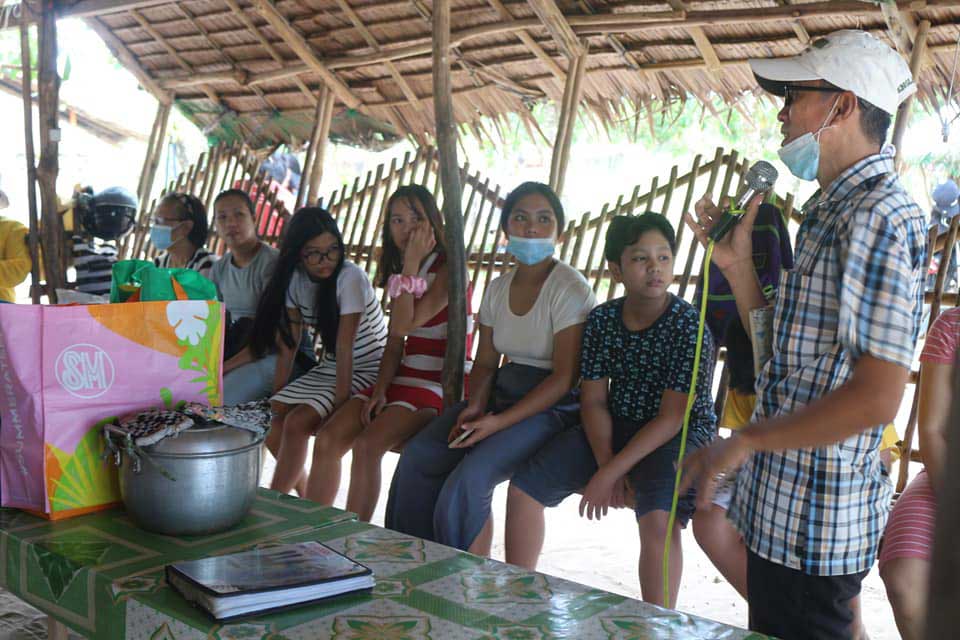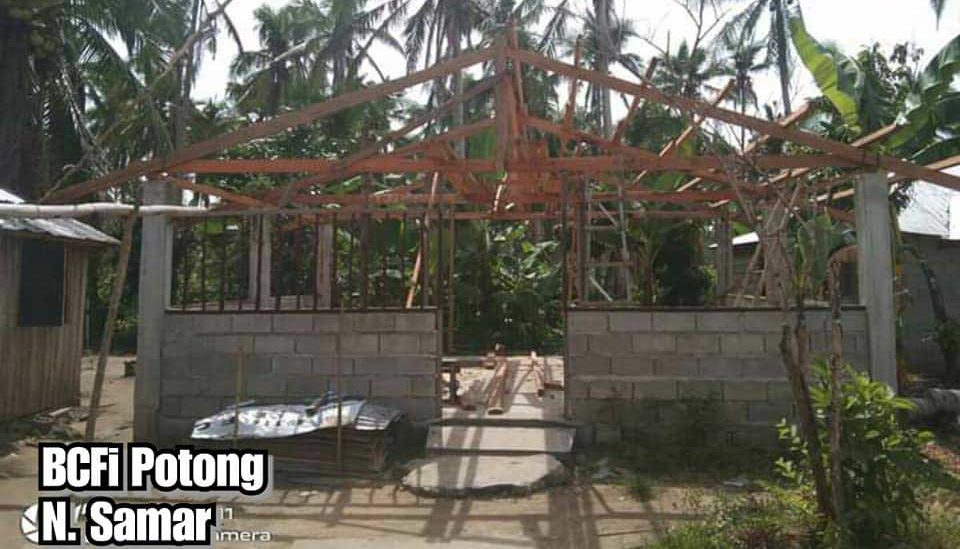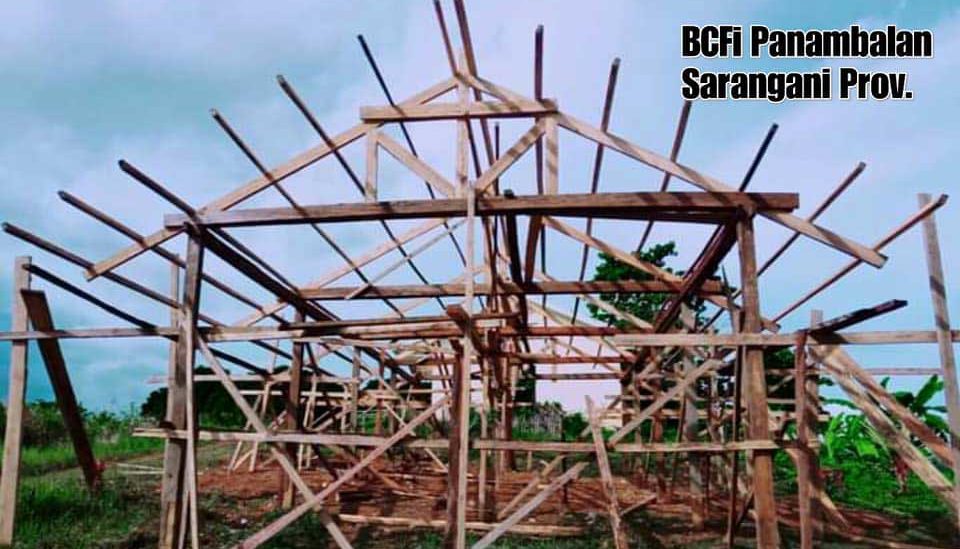 Images top down: Youth baptism; Baptismal canidates sharing there testimonies; New BCM Philippines church construction projects
By: Gerlyn de Jesus, Director BCM Philippines
With the rising death toll, widespread unemployment, mental health issues, suicide, feelings of isolation, challenges of online education, and dozens of other unpleasant stories all attributable to COVID-19, it is easy to question if there remains any beauty, hope, or life in today's world. But is there a better way to look at our circumstances as this pandemic sweeps our planet?
The answer is yes. As believers, we can look at this situation through the eyes of faith because we know that beyond this pandemic is God's mighty, powerful hand orchestrating to bring about glory to His name.
Here in the Philippines, we are seeing the beauty of God's love expressed in the unity of the body of Christ. Within the BCM Philippines family, pastors are readily supporting each other's ministries instead of focusing on their own. Local churches are cheerfully extending help to believers from other local congregations. Young people are reaching out to share God's love and minister to their friends. Individuals and families are generously giving financial assistance and words of comfort to pastors and individuals who have contracted COVID and to families who have lost loved-ones to this virus.
Yes, there is beauty beyond this pandemic as we witness Christ's love expressed in many ways. As lock-down limited our mobility and quarantine hindered the physical gathering of the believers, online worship, prayer, and instructional webinars became the trend. Though our hearts still long to see each other face-to-face, this pandemic has given BCM Philippines new opportunities to share the gospel with friends and family members.
In Paete, Laguna, southeast of Metro Manila, some of our young people have volunteered to help children of different grade levels with their at-home modular studies. This in turn allows them to pray with the children and incorporate Bible truths as they teach through songs and Bible verses. This initiative has relieved many parents from the difficulties of tutoring their children while providing an open door for the church to share Christ with the entire family.
Beyond this pandemic, there is hope as God is on the move in local churches. Despite the current difficult financial situation, two BCFi (BCM Philippines) churches in the southern island of Mindanao are constructing new worship places while two others have completed renovations. In the Bicol region of southern Luzon island, BCM ministry is expanding so quickly we are raising funds for a larger worship place for young people to gather. Even in the middle of lock-down, a new church was planted in Santa Rosa, Laguna, with a congregation that meets online every Saturday.
Beyond this pandemic, I also see life for new believers in Christ. Five young people from BCFI Paete, ten from BCFi Gumaus, and eight from BCFi South Poblacion in Bicol placed their face in Jesus Christ and followed Him in obedience through the step of water baptism during this quarantine.
I see life as well for BCFi members who have survived contracting COVID-19. God is using this difficult experience in their lives to encourage others who are infected and share Christ with them. For most of us, this pandemic has made us resilient. Day-to-day moments of trusting God have strengthened us from the inside out.
Indeed, there is life as we look beyond this pandemic. Beyond this pandemic is a faithful God whose promises are sure, whose mighty acts are amazing, and whose power is manifested in His church bringing glory to His name!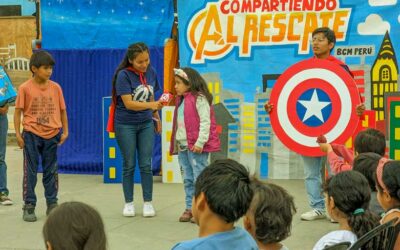 In June 2023, Ecuador became BCM's newest ministry field with the commissioning of Juan Fer and Rita Sanchez from the capital city, Quito, and Jose Quezada in the coastal megacity of Guayaquil. Participating in a week of inaugural events were BCM president Rick Rhoads and wife Naomi, Latin America director Carlos Odicio, president emeritus Marty Windle, and wife Jeanette Windle. BCM Latin America began in Peru in 1993 with a very specific vision: "Pointing children to Christ and pointing churches to children." BCM Quito missionary Juan Fer explains why this is so urgent…
read more