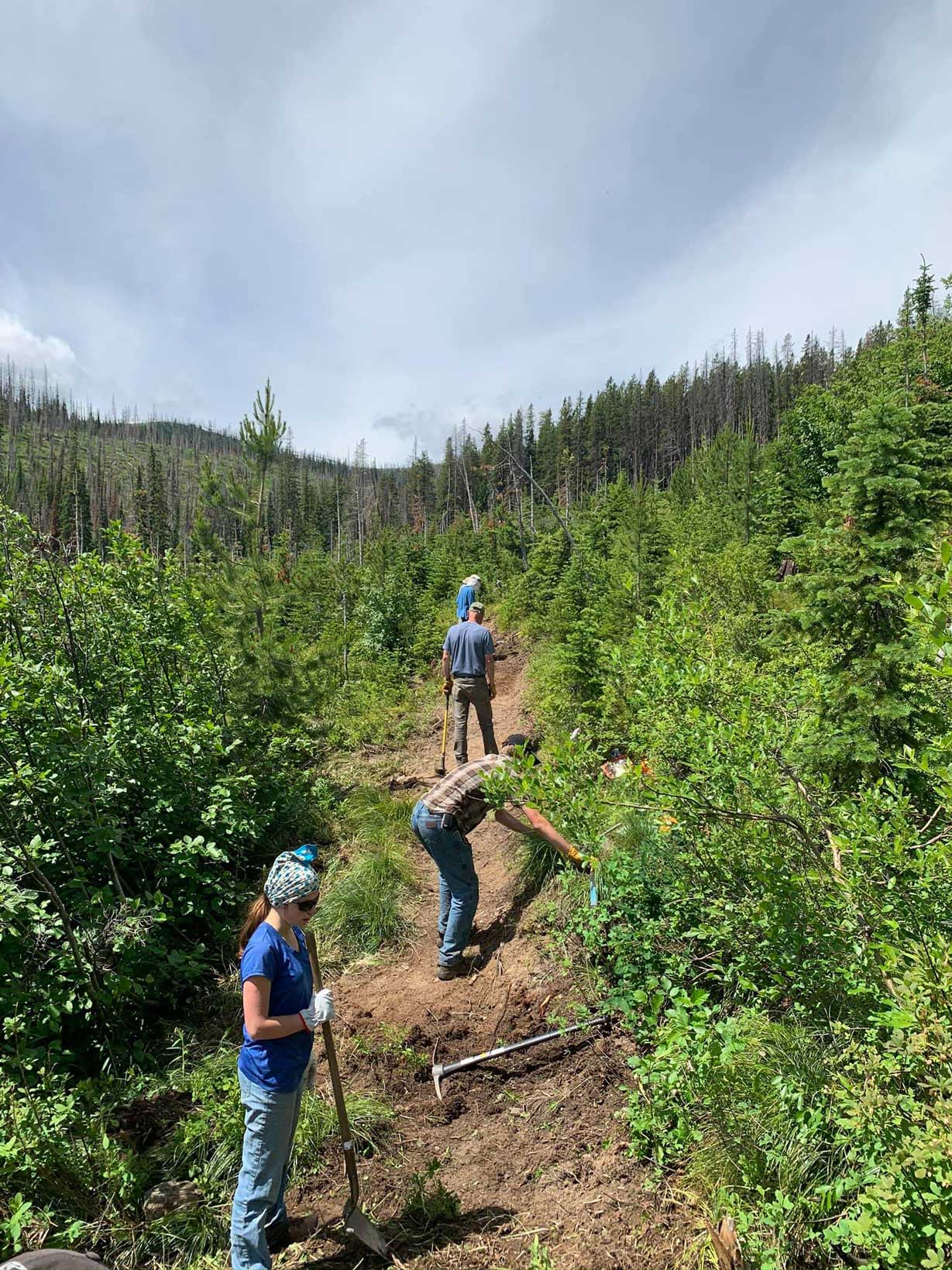 Campers blazing new trail
By: Big Sky Bible Camp Staff
For Big Sky Bible Camp in Bigfork, MT, 2020 has been filled with challenges but also God's faithfulness, unintentional blessings, and the gospel. While coronavirus quarantines canceled most summer camping programs across North America, Big Sky was blessed to remain open with a total of 765 campers. Various new protocols to keep campers and staff safe included dividing campers by gender for electives and field games to keep groups smaller, having chapel outdoors under our large, open-sided sports pavilion, and eating all meals outside.
This summer's program included overnight camps June through August for boys and girls from third through twelfth grades. For younger kids not yet ready to spend the night away from home, three weeks of Monday-Thursday day camp offer kindergartners through third grade many of the same experiences older campers enjoyed, including swimming, archery, a ropes course, sports, crafts, along with Bible teaching.
COVID-19 also brought the unintentional blessing of a summer staff who might not have been here otherwise. Several counselors had planned to serve this summer with other ministries in Costa Rica, China, and other North American camps until travel and other COVID restrictions cancelled those plans. We are so deeply thankful for God's provision in bringing them to us and for all they added to this summer's ministry. 
Along with onsite camps, Big Sky Bible Camp's Wilderness Program goes beyond traditional camping to offer backpacking adventure combined with Bible teaching in the heart of Montana's backcountry. This summer's three wilderness camps were maxed out with more young people wanting to attend than there were slots available.
For two of these camps, junior high boys and girls spent five days and four nights backpacking into Flathead Valley National Forest's unique Jewel Basin. A short drive from BSBC, Jewel Basin is a high mountain 15,000-acre hiker's paradise popular for its alpine lakes, mountain vistas, wildlife, and hiking trails. The trips are led by gifted, experienced leaders who pass on backpacking and wilderness adventuring skills while encouraging and guiding young participants in their understanding of and relationship with God.
For high-schoolers only, the final wilderness camp lasts two full weeks and involves a lot of extremely hard work as well as incredible backpacking experiences. For twenty-six years now, a team of BSBC teen campers and their leaders in conjunction with the local forest service have volunteered each summer with trail maintenance and construction in the more than 1.5 million acres of western Montana's Bob Marshall Wilderness Complex.
This year's Trail Camp participants ventured deep into the Great Bear Wilderness to tackle a section of trail that had become virtually impassible. In all, the team's three leaders and twelve teens worked on 1,128 yards of trail, including the clearing of twelve trees, four drainages, and countless amounts of brush. All of this was done with basic hand tools and manual cross-cut saws.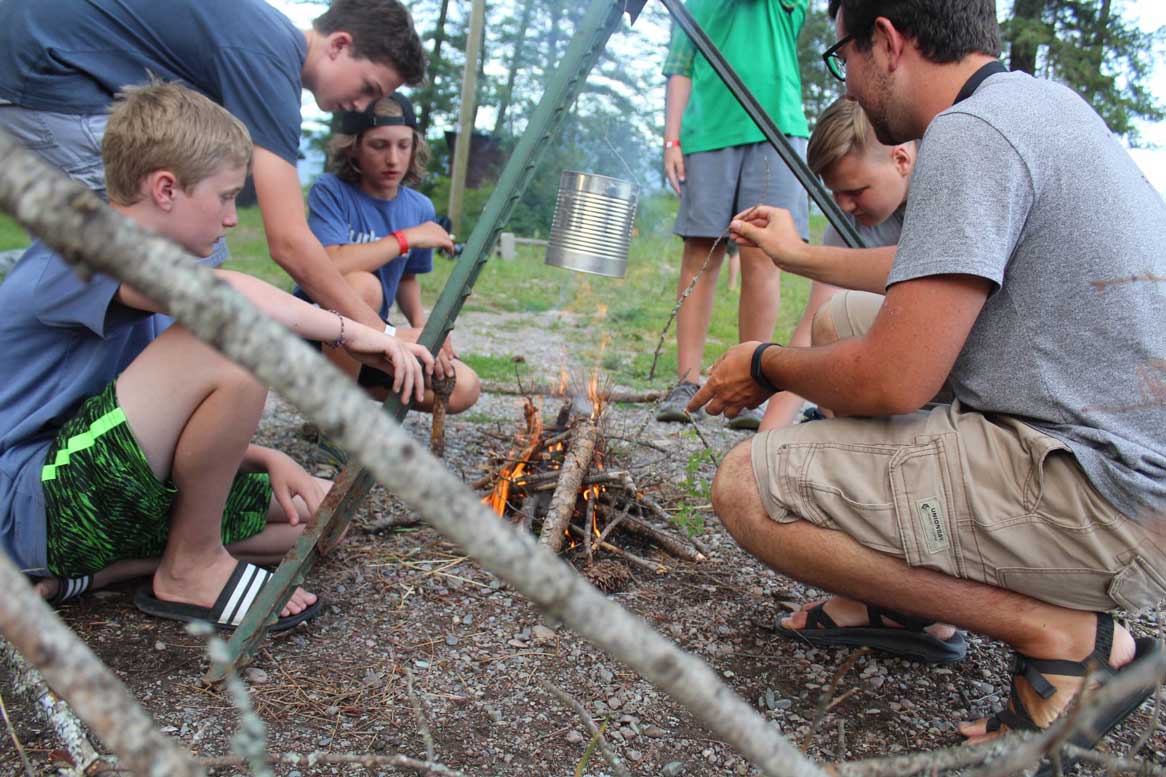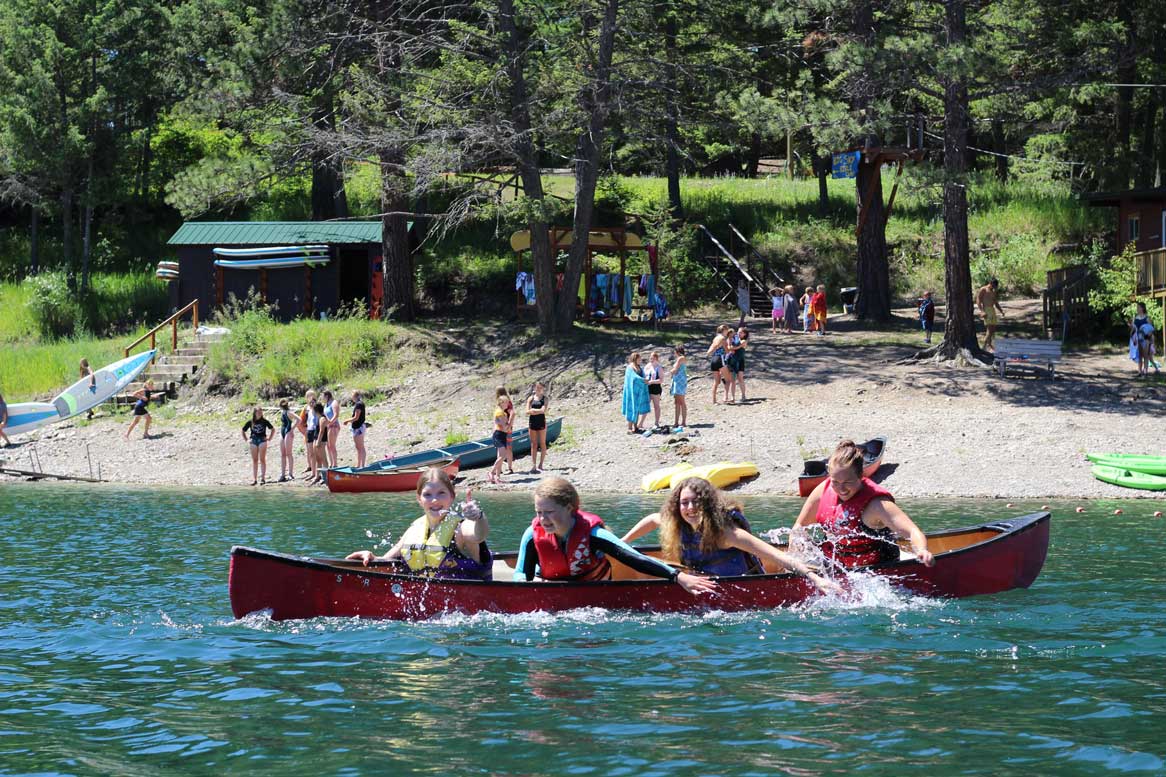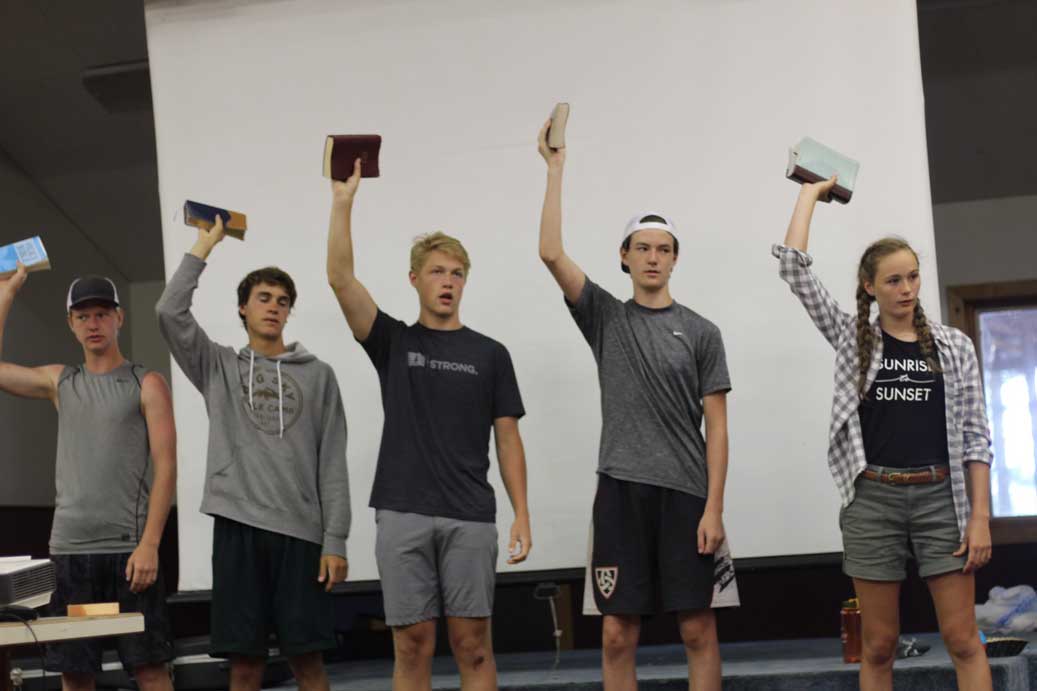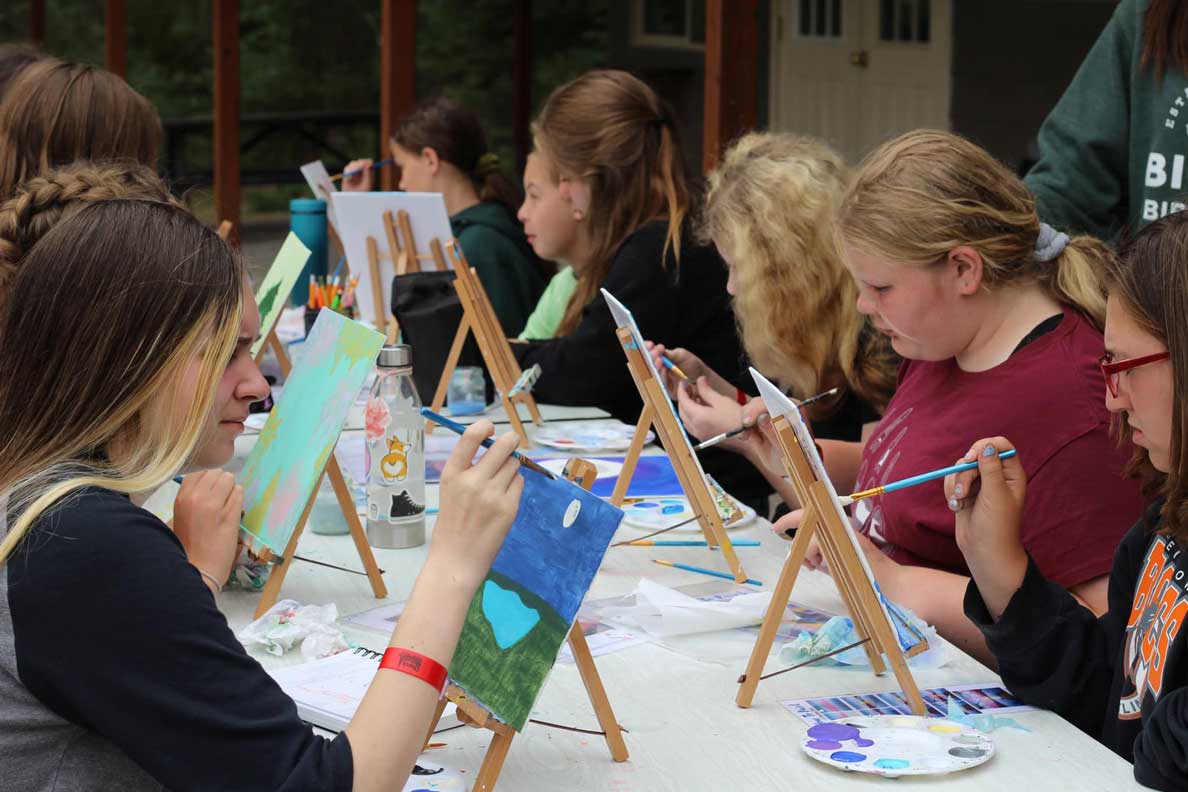 Camp Promise is BSBC's summer camping program for people with special needs. Though COVID restrictions prevented the usual onsite five-day camps for this group, we were still able hold Camp Promise in the form of a day camp with thirty in attendance, including several first-time campers. This was followed up by a post-summer picnic for Camp Promise campers and their families.
One struggle many Camp Promise campers deal with is loneliness. A majority of these special needs campers are adults. While some lead active lives, others have minimal social interactions throughout the year. Following up on this year's summer camp, this fall saw the launch of BSBC's Promise Club. Once a month from 11 a.m. to 2 p.m., special needs campers gather to enjoy outdoor activities, fellowship over lunch, and work on a group project to encourage others in our community. Examples include decorating and filling treat boxes for assisted living residents, making birthday posters for Montana Children's Hospital patients, and thank you posters for first responders.
BSBC also hosts a Friday Night Out for Camp Promise participants at Central Bible Church in nearby Kalispell on the second and fourth Friday evenings of each month. Campers play games, fellowship with each other and volunteers, and learn Bible truths. This in turn gives their caregivers a much-appreciated bi-monthly break
Please pray with us that the gospel of Christ would continue to go forth from Big Sky Bible Camp and that the many campers we serve each year and their families will be reached with the love of God.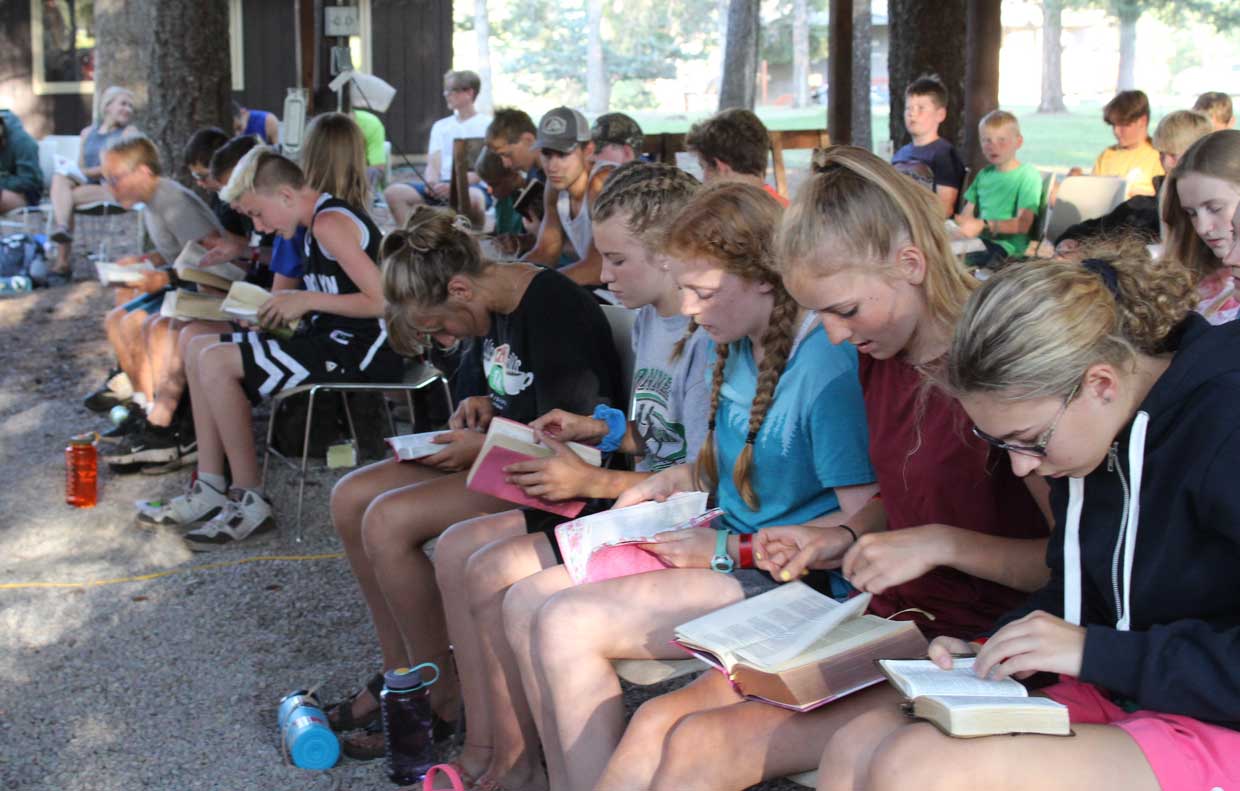 Images top down: Camp sword drill; Camp crafts; Teen camp Bible study hour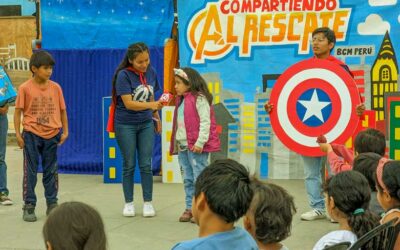 In June 2023, Ecuador became BCM's newest ministry field with the commissioning of Juan Fer and Rita Sanchez from the capital city, Quito, and Jose Quezada in the coastal megacity of Guayaquil. Participating in a week of inaugural events were BCM president Rick Rhoads and wife Naomi, Latin America director Carlos Odicio, president emeritus Marty Windle, and wife Jeanette Windle. BCM Latin America began in Peru in 1993 with a very specific vision: "Pointing children to Christ and pointing churches to children." BCM Quito missionary Juan Fer explains why this is so urgent…
read more