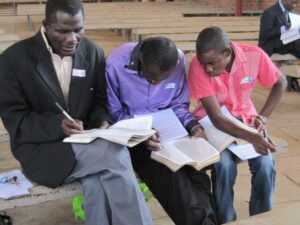 Back in 1914, a communication titled "Open Christmas Letter" was sent to the United States press core. The authors were a small but passionate group of Americans who sought to reach out to a world ravaged by The Great War. The letter, published under the heading "On Earth Peace, Goodwill towards Men", could have sounded like a mockery to a world at war, but the words in it told the Christmas story seeking to unite the world under a message of hope and peace.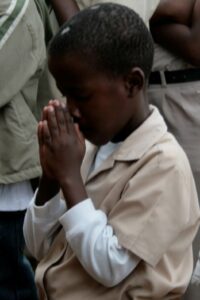 Bible Centered Ministries exists for that same reason – to bring people to know the "Christ" of Christmas under a message of hope and peace. Around the world our 780 missionaries in 42 countries communicate the good news of Jesus Christ, not just at Christmas but over 3500 times every day, all year.
One of our new fields to tell the story of Christmas this year is in Zimbabwe, in the southern part of Africa. Imagine feeling so empowered to tell this story that you would travel on foot through lion country, or take hours to go only 50 miles, so that the message of Jesus Christ could be spread. Former BCM president Dr. Bob Evans and our Southern African Director, Rev. John Peter ministered to and challenged church leaders in more than 12 towns in this country and at the Victoria Falls conference, where such scenarios became reality for those in the field. Because of that passion instilled, we are currently reaching more than 10,000 children weekly with the gospel through our life-changing Bible Clubs there.
Through your support to BCM, we can continue to open new fields of ministry as we did in Zimbabwe. People will hear the gospel of Jesus Christ which has the power to save them from sin, provide them hope and peace and grant them eternal life with their Savior. Our "Open Christmas Letter" to you asks that you stand with us in prayer for our missionaries, and to give your financial support through a gift at this time of year to further the good news of God's salvation to those who so desperately need to hear His story. We thank you in advance for your prayers and support.

According to IRS regulations contributions to BCM International are deductible for income tax purposes. BCM maintains full control of, and discretion over, the use of donated funds.