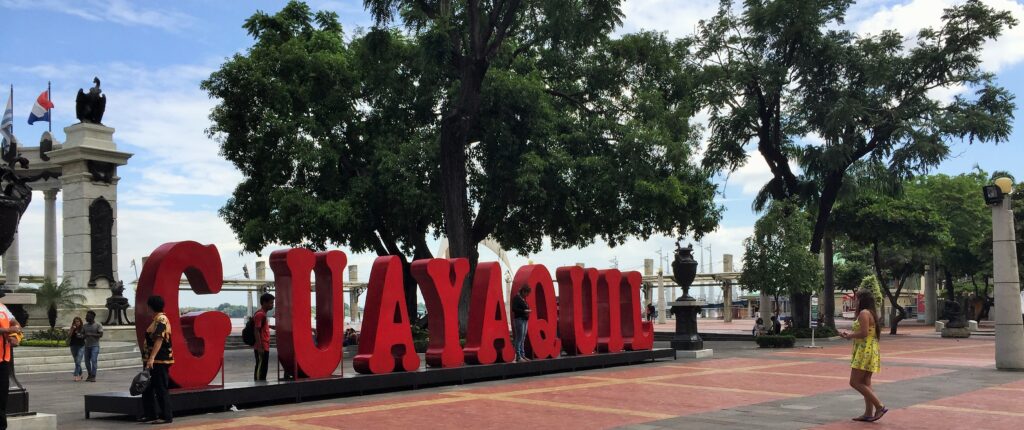 By: Shantal Artieda
The neighboring countries of Ecuador and Peru share many things in common. The friendliness of their people. The Pacific Ocean. The same national language. A similar Latin culture. More pertinently, the same great need to reach one of their nations' most valuable resources—their children.
This shared need was the motivation behind a joint Peru-Ecuador training event that took place in the coastal city of Guayaquil, Ecuador, February 12-14, 2016. While much of the planet was preparing to celebrate Saint Valentine's Day, BCM Peru field director Jonatan Odicio and wife Shantal, in conjunction with the Alliance Church of Centenario in Guayaquil, were planning three days of intensive training to encourage, equip, and prepare local Christian believers to work more effectively with children.
This opportunity came about thanks to a contact from former BCM Peru field director Carlos Odicio and his wife Marion, who are now serving with BCM in the United States in a ministry directed to that country's sizeable Hispanic population. The couple met Silvia Cid, who is originally from Ecuador, at the church they are currently attending. Silvia has a heart for reaching children and for helping churches back in her birth country be better equipped for children's ministry. Silvia had completed the training to teach In Step with the Master Teacher (ISMT), BCM International's children's ministry teacher training curriculum. Then a year ago in February, 2015, as Silvia was preparing to travel to Ecuador in order to visit her family, Marion Odicio encouraged Silvia to share the ISMT training with her home church, the Alliance Church of Centenario. During her visit, Silvia was able to complete a basic training covering ISMT's four core sessions. That training session left church members wanting to learn more.
"What caught their attention at the beginning," shares Silvia Cid, "was realizing that children really are important to God. Here [in Ecuador], children are generally kept to the side and are not considered to be of much importance. Church outreach is usually focused towards youth and adults, not children."
A year after the first Guayaquil ISMT workshop, plans were made for a second training, this time inviting BCM missionaries Jonatan and Shantal Odicio from across the border in Peru. Nearly seventy people from various local churches attended the two days of training, which began Friday evening and continued from 9am to 5pm on Saturday. Those who had attended the original training received advanced sessions on effective evangelism and discipleship with children.
New trainees received the four basic core sessions which teach children's ministry leaders to 1) develop a biblical attitude towards working with children; 2) practical ways to build spiritually significant relationships with children; 3) teaching for response; and 4) using time effectively as children's workers. All attendees received additional hands-on training in preparing a Bible lesson for children.
Among those in attendance, three stood out because of their young age. Though ranging from only 9-12 years old, they participated with enthusiasm. One named Karla, a 10-year-old girl, already demonstrated just why she felt it was important to take the training. As her mother shared, "She wants to take the training because she too wants to learn to be able to work with children."
On Saturday evening, after the long day of training, Jonatan and Shantal carried out a second workshop geared towards the Centenario church youth group. The purpose of this workshop was to train the youth to carry out a "Pennies for Peru" event. Pennies for Peru is the children's evangelism outreach program that BCM Peru missionaries and youth volunteers conduct all over Peru. The goal of this program is to go out to streets, parks, and plazas to share the gospel with children in a creative way through songs, dramas, puppets, and much more.
On Sunday morning, the entire church service was dedicated to the children. Through songs, games, puppets and a drama, the youth showcased what they had learned the previous night along with presenting a salvation message to the children. Meanwhile the adults had the opportunity to witness the program and be challenged to consider investing their efforts as a church to reach children.
Jonatan Odicio then shared a message from the Parable of the Lost Sheep: "Just as the shepherd in the parable left the ninety-nine sheep to go find the one that was lost, so we need to go out there to bring lost children to salvation because they are important to God."
Already the Centenario church is considering how they can follow up on this opportunity. Pastor Walter Tapia expressed: "We are losing our children. The world is getting to them. If we don't rescue them now, we will never be able to rescue them. We need to go out to the streets and reach the children like we once did."
BCM Peru has been invited back to offer further training among more than 200 churches across Ecuador. Our prayer is that this event become an open door to an ongoing ministry partnership with the ultimate goal of reaching and discipling Ecuador's next generation for Jesus Christ.
[hr]
Originally Published in BCM World March 2016