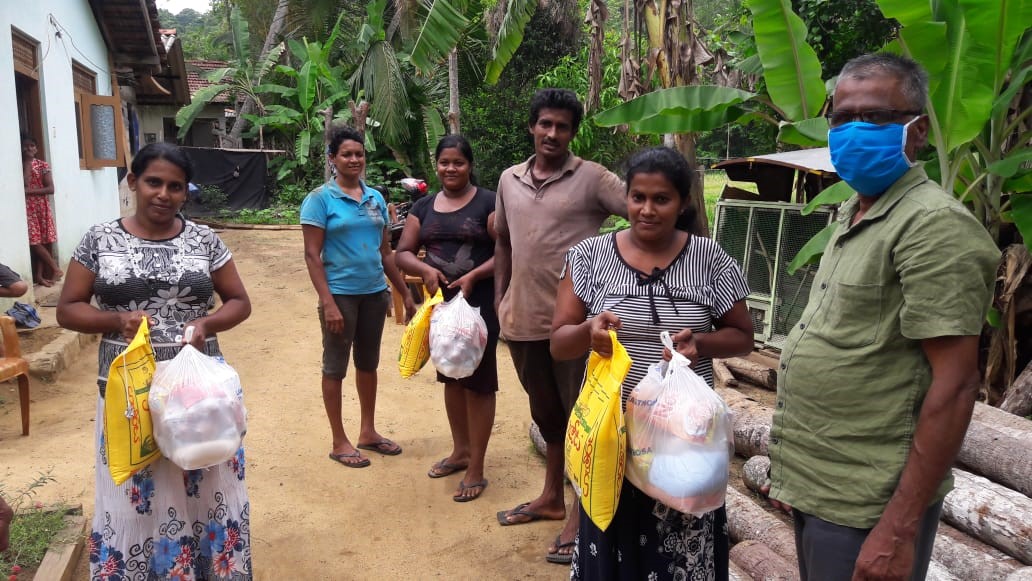 By: Meashed Liyanage, BCM Sri Lanka Country Director with Jeanette Windle
The last several months of COVID-19 lockdown have been a battle for survival and a time of mounting fear for many in Sri Lanka. With churches unable to meet or leadership to travel, BCM Lanka has focused on helping many BCM church planting missionaries and members of congregations who were left without basic necessities or even food to put on their tables.
BCM Lanka regional coordinators Pastor Sumith and Pastor Marasinghe from the Warakapola and Monragala BCM churches are among those who have coordinated relief teams to take food packets to church members and others in difficulty, repurposing funds originally saved for this summer's youth camps, now cancelled. A gift from BCM International's disaster relief fund also provided supplies for needy families. Even a load of coconuts helped feed many.
While abiding by government regulations, Pastors John and Wesley from Pusellawa and Pastor Vartharaja from Yatiyantota have continued an outreach ministry of counsel and prayer, by phone and visits for those who have requested it. But for the most part, leadership like congregations have remained house-bound. Extra time at home has led to some creative ways to reach out even at a social distance.
Among these, BCM national director Meashed Liyanage, a musician and songwriter, composed new worship songs in the three main languages spoken in Sri Lanka—Sinhalese, Tamil, and English. With the singing talents of his eight-year-old daughter Analie and wife Vindya, the songs were recorded and shared as spiritual encouragement across numerous social media platforms.  BCM and other key leadership from Christian organizations across Sri Lanka have also been able to meet by Zoom for prayer and discussions of how to move forward as a team in reaching their nation.
"We are thankful that God has brought us together in these difficult times to bring unity within our brethren," shares Meashed.
All this has happened during a personal challenge as well as joy in the life of BCM country director Meashed Liyanage and his family. Their second daughter Alana was born the first week of May during full quarantine, so simply getting to the hospital was difficult, and family was not allowed to be present for the birth. But with God's protection, all went well, and daughter and mother are now home with family.
"Our daughter's birth is a reminder" expresses Meashed, "that even in the midst of COVID-19 when hope is fading for so many, God has given life for a new season here in Sri Lanka and around the world."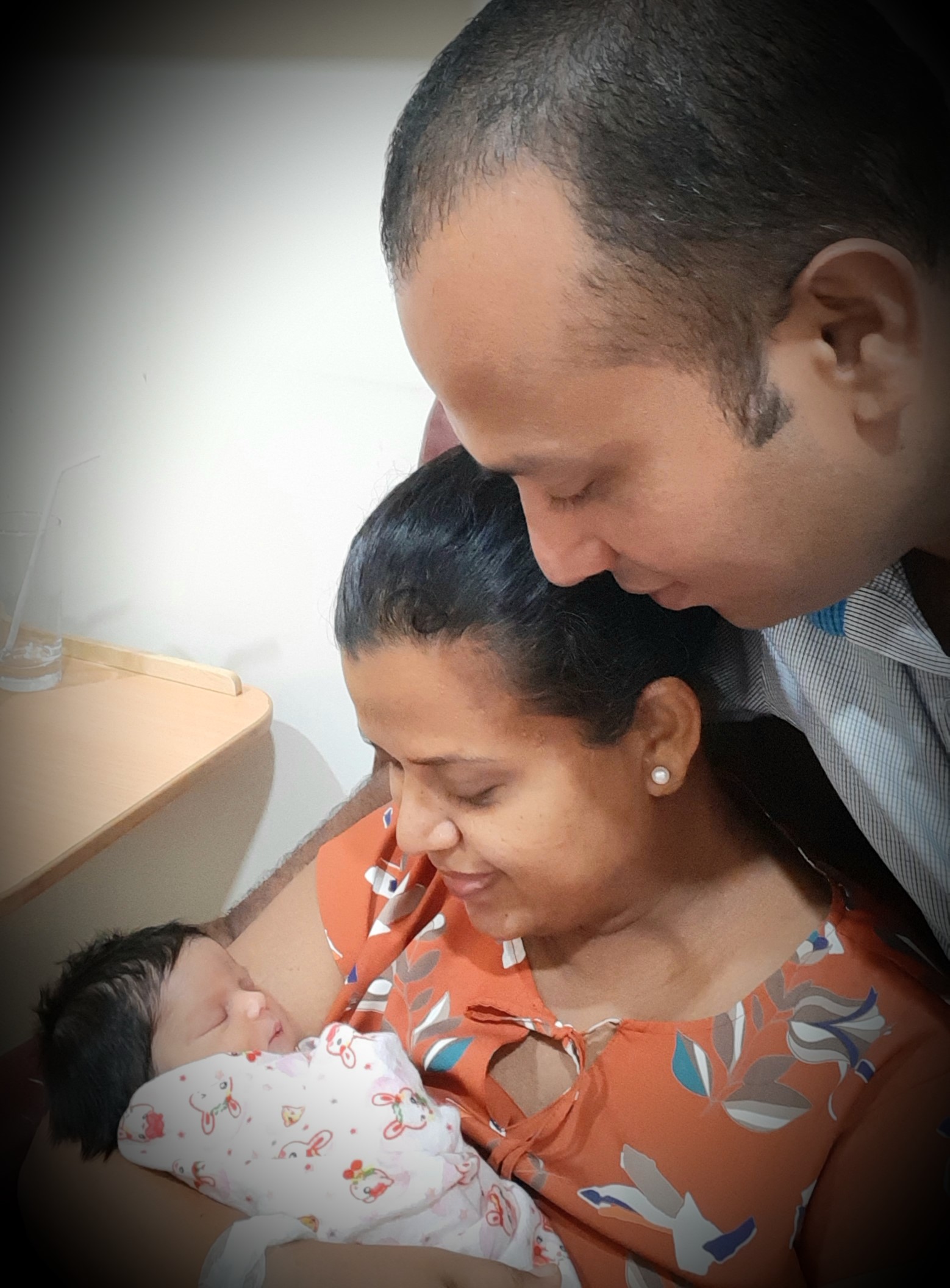 Meashed with wife and newborn daughter
Originally Published in BCM World July 2020

COVID-19 Relief Fund
Your gift of any amount will help offset the affects that COVID-19 has had on the ministries of BCM International.