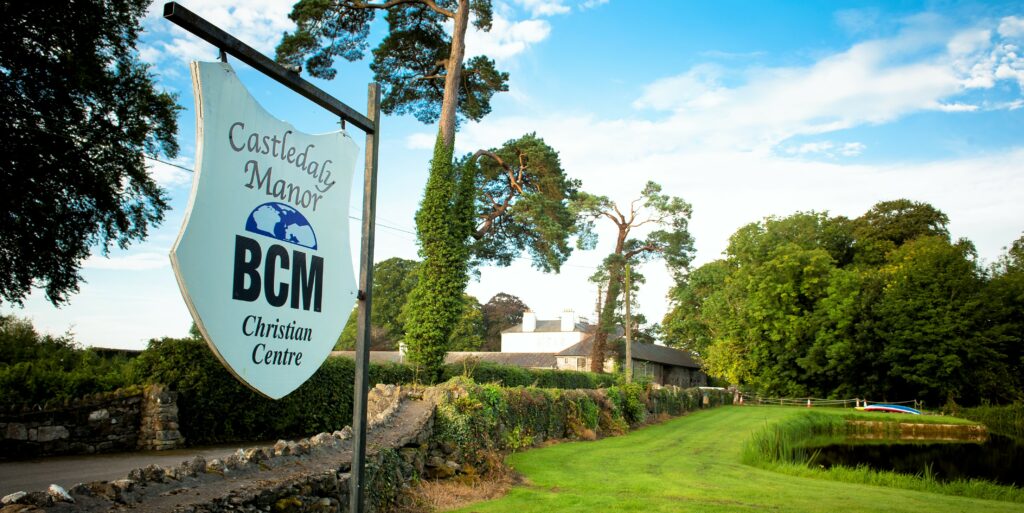 By Jenna Dancey
Add a cup of Bible teaching, a pinch of games, a dash of baking. and what do you get? BCM Ireland's Easter Cookery Camp.
BCM ministry personnel in Ireland have long felt a burden for the local community living around their camp and conference centre, Castledaly Manor, in a rural district of central Ireland. Castledaly manager Nathan Dancey and his wife Jenna had been witness to the positive value of a cookery camp in another city. So they decided to start one at Castledaly Manor in conjunction with the Easter school break, inviting local children to enjoy creating tasty food combinations along with a hearty plate of Bible teaching.
April, 2017, marked the third year running of Easter Cookery Camp. Twenty-two children, along with three volunteer leaders and three teenage helpers, whisked, chopped, stirred, iced, baked, and dug deep into God's Word. Debbie Dancey focused the Bible lessons on Psalm 34:8: "Oh, taste and see that the LORD is good! Blessed is the man who takes refuge in him!" During the daily teaching time, Debbie presented events from the gospels where people "tasted" and met Jesus, then invited the children to experience God for themselves.
For most of the children, it was their first time to hear the gospel. Camp leaders were struck by the children's profound questions during Bible teaching sessions and their enthusiasm to delve into their Bibles, motivated somewhat by Sword Drill competitions and Debbie's interactive teaching. On the final day, Debbie made sure the children had listened and understood her Bible lessons as she suggested that perhaps going to church on Sunday could wash away their sins.
"No! Nothing but the blood of Jesus," the children emphatically corrected her, echoing the song Debbie had taught them during the week.
At the end of camp, parents were invited to Castledaly to taste their children's culinary masterpieces and hear about the Bible truths they had learned. The warm and positive responses from parents were encouraging, especially in such a close-knit rural community where wariness of evangelical teachings is common. One parent even commented that she didn't need to be worried since the Bible teaching was "gentle" and "caring."
For BCM missionaries who serve at Castledaly Manor, it was a joy to see neighborhood children "eating up" God's Word. To be a powerful example of God's love in the local community remains an ongoing priority of Castledaly staff and the entire BCM Ireland team.
[hr]
Originally Published in BCM World August 2017