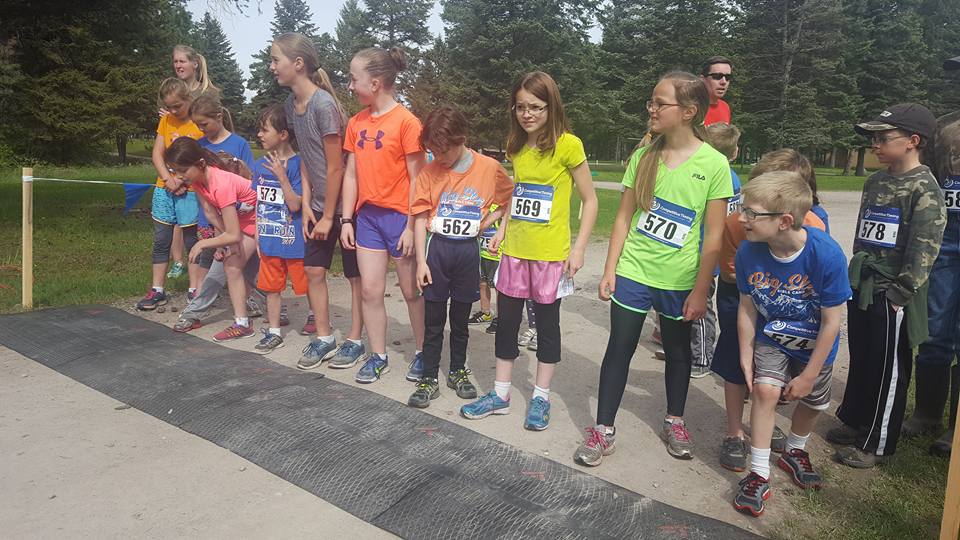 By: Lisa Biegert
Big Sky Bible Camp held its first annual Fun Run on Saturday, May 20, 2017. The Fun Run course took runners all the way around Peterson Lake, on which the camp is located, and across 220 acres of Big Sky's property. The purpose behind the Fun Run was to raise funds for Big Sky's new building project [read more here] as well as to be more involved in the local community.
Director Jamy Landis explains: "One of our goals is for the facility to be open and used by the community. We like having people on our grounds, whether it be for the ropes course, fishing, or a fun run. We want to show the love of Christ to community families and, if they have kids, of course encourage them to come to camp."
Seventy runners participated in the 5K run, and twenty-two kids took part in the shorter one-mile run. Many spectators turned out to cheer on the participants. While some runners jockeyed for position and truly ran a race, others walked and just enjoyed the beautiful Montana scenery. Most of the staff at Big Sky either ran the race themselves or helped out with the set-up. Refreshments were available, and the espresso stand in the dining hall was opened up for use. The beautiful weather contributed to making Fun Run 2017 a fabulous day for everyone. Big Sky is now looking forward to their second annual Fun Run in 2018.
[hr]
Originally Published in BCM World August 2017