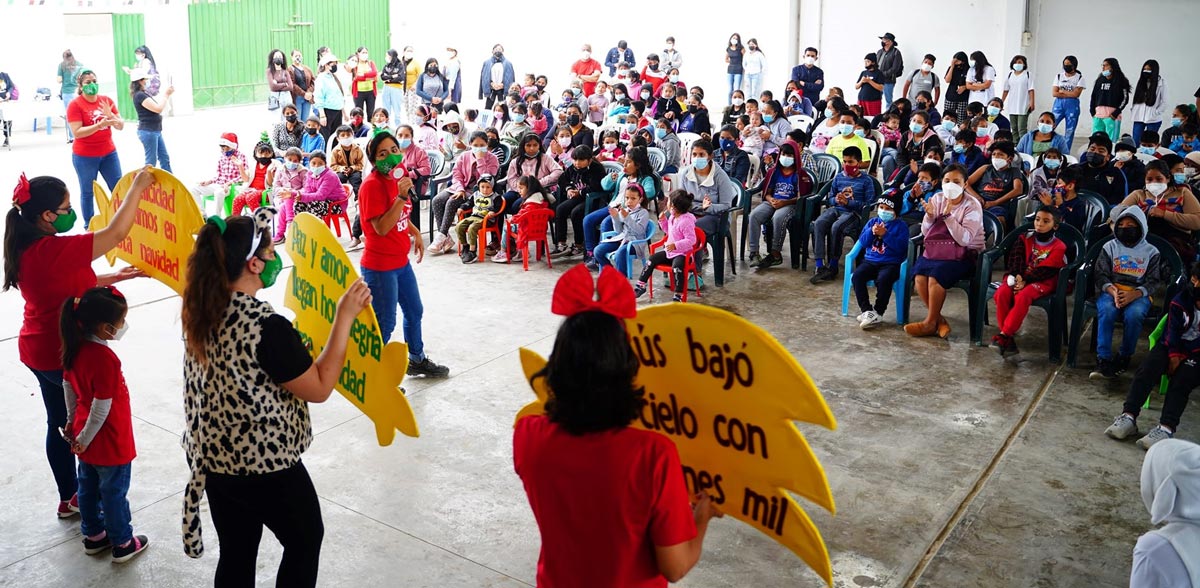 BCM Peru Christmas outreach
Sharing What Christmas is About in Peru
By: Lisa Mavrides
Compartiendo, which means "sharing" in English, is the children's outreach of BCM Peru that reaches a peak during the Christmas season when volunteer teams reach thousands of children across Peru. The goal is to help local Peruvian churches reach neighborhood children and their parents who may not know Jesus. The program includes games, songs, puppets, and skits with the ultimate purpose of sharing what the Christmas season is truly about—Jesus Christ and His Good News.
After almost two years of virtual children's ministry due to Covid-19 quarantine and restrictions, BCM missionaries and volunteers were excited and thankful to be once again reaching children with the gospel in person. The 2021 Compartiendo outreach included BCM Peru missionaries and about forty volunteers divided into four teams, two in the capital city of Lima, one in Iquitos, an Amazon River port city in northern Peru, and one in Tarapoto, another northern jungle city. Each team held two programs each day for twelve consecutive days. In Peru, which is south of the equator, Christmas is the height of summer, so activities can be held outdoors. In total, 8670 children and 3048 adults were reached.
BCM Peru leaders Jonatan and Shantal Odicio sum up the importance of working with local churches in reaching the children of their communities. "We believe that children who hear the gospel [through Compartiendo] need to grow as Christ followers, learn more about God, and be loved, and each church in every location has the wonderful task of leading these little ones in this journey. We are grateful this year that the churches have gone out of their way to get ready for the children, decorate the location, and prepare a delicious Christmas snack, which includes Peru's famous Christmas panetones (fruitcakes) and hot chocolate. We are thrilled to see them embracing the vision of rescuing children and helping them know, love and obey God!"
BCM Peru's four week summer camp season began on January 10th. Fifty campers had confirmed attendance for the first week, but with a new wave of Covid in Peru, only twenty-eight campers were able to attend. Out of those children, sixteen had already made decisions to follow Jesus. As theme for the week, campers were asked what they were choosing to put their trust in. Each person must make the decision whether to choose trusting Christ or something else. Praise God that by week's end, each of the remaining campers made the decision to place their trust in Jesus Christ as Lord and Savior.
"It was wonderful to see children make great decisions for God," shares Shantal Odicio, "saying they wanted to serve Him, be better followers, commit to reading their Bibles more, or be more helpful at home. It was a great week!"
The BCM Peru camping program has been experiencing some definite spiritual warfare that is a sign of the times. Because of what they hear in the media and society, Peruvian children are facing problems they haven't dealt with before, including issues of identity and gender. BCM Peru's goal for their campers is for each child to see their true identity in Christ. The BCM Peru leadership is thankful for God's provision of young men and women to minister as counselors and camp staff.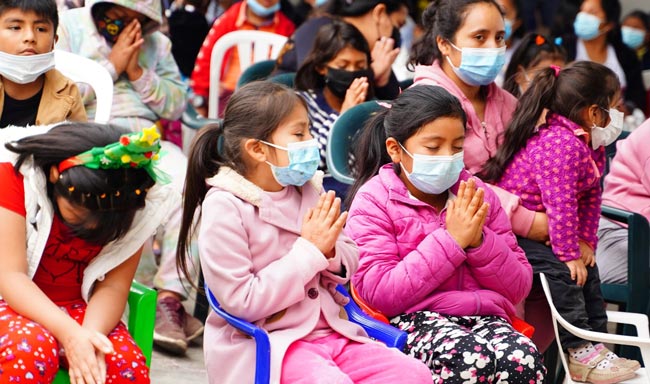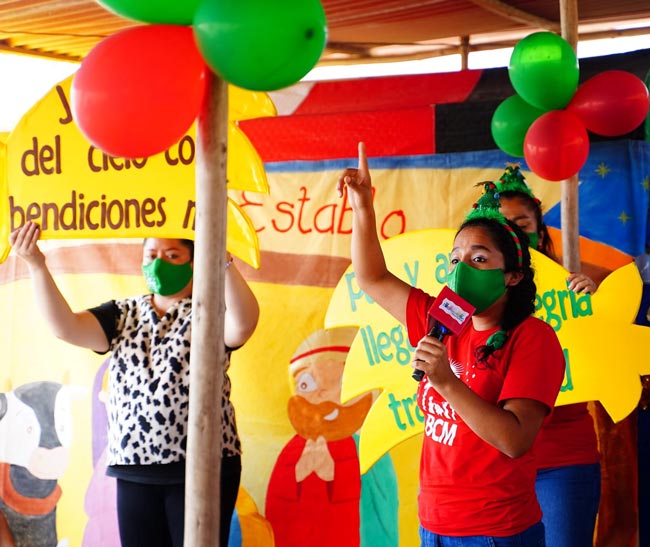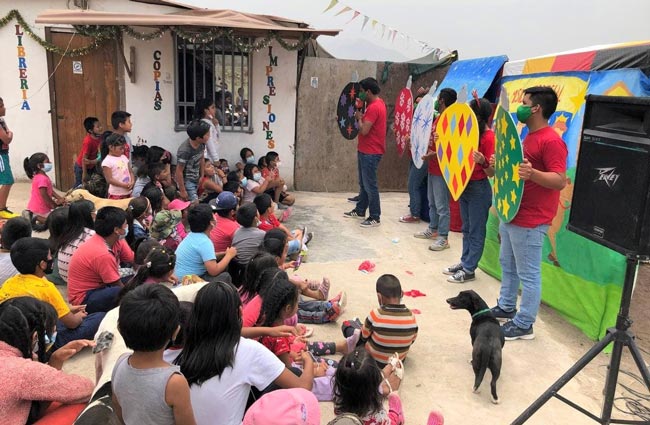 One camp volunteer who helps out with games and recreation shared how he'd dedicated his life to Christ at nine years of age when he attended this same camp. Now twenty-four years old, he faithfully volunteers every summer because camp continues to hold such a special place in his heart. He summarizes, "Who would have thought after trusting in God that night when I was nine that so many years later I would be standing here in this very same place serving God like this."
Despite many challenges, including an outbreak of Covid among camp staff, BCM Peru is very thankful for a great Compartiendo and camping season. The camp season ended with 111 children reached, of whom twenty-nine prayed to accept Jesus as Savior. Teen camp included 167 teens, of whom sixty decided to trust Jesus for salvation. The BCM Peru team asks for continued prayer for many more good seasons to come and that the ongoing pandemic will not interfere with the mission of reaching Peru's children and strengthening the Peruvian church.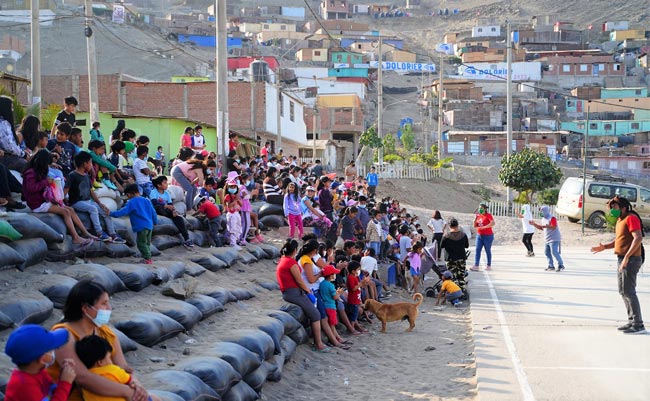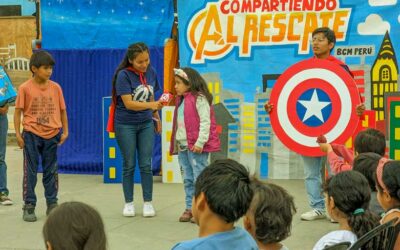 In June 2023, Ecuador became BCM's newest ministry field with the commissioning of Juan Fer and Rita Sanchez from the capital city, Quito, and Jose Quezada in the coastal megacity of Guayaquil. Participating in a week of inaugural events were BCM president Rick Rhoads and wife Naomi, Latin America director Carlos Odicio, president emeritus Marty Windle, and wife Jeanette Windle. BCM Latin America began in Peru in 1993 with a very specific vision: "Pointing children to Christ and pointing churches to children." BCM Quito missionary Juan Fer explains why this is so urgent…
read more