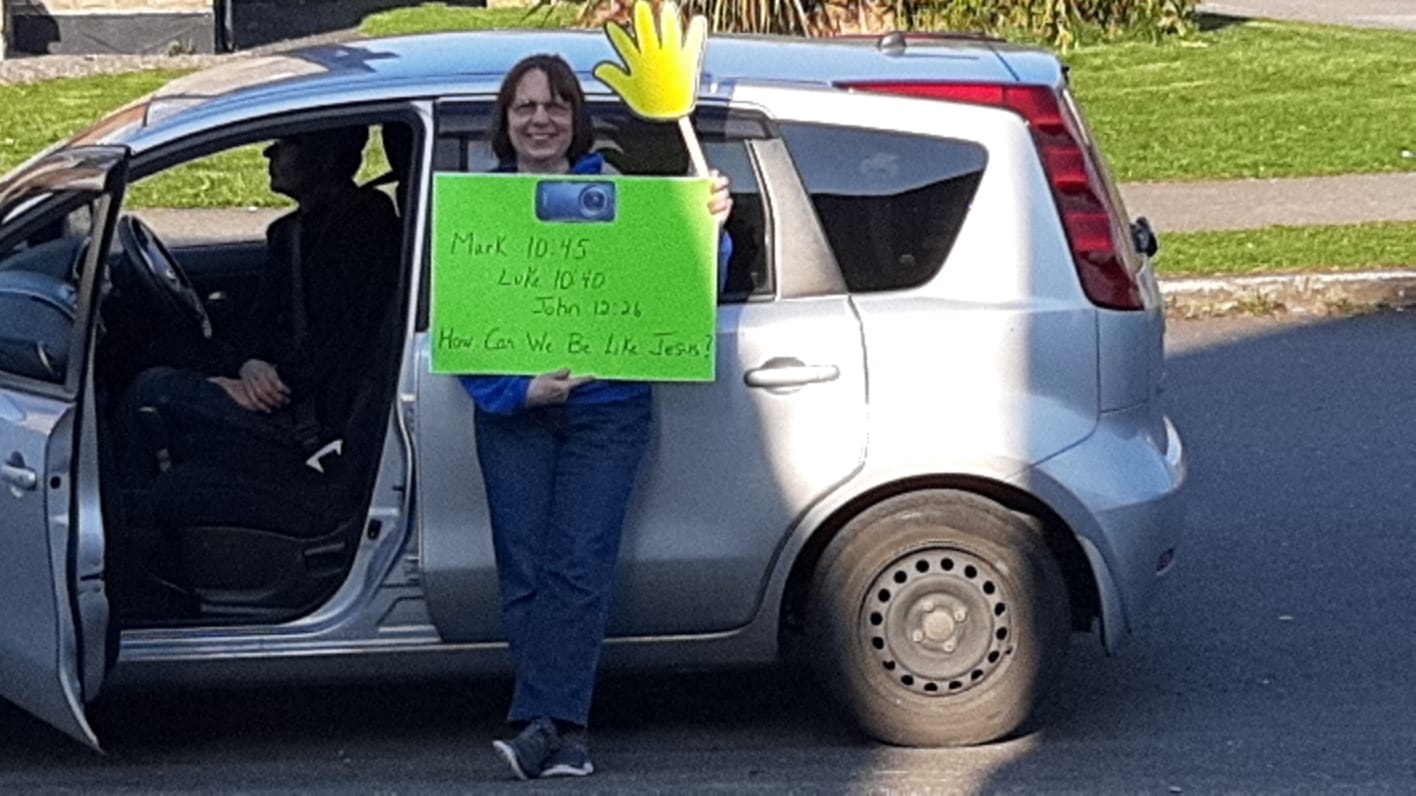 By: Brenda Duffield with Jeanette Windle
When COVID-19 restrictions were first introduced in Ireland, residents were permitted to attend church with a small number of people. But parents were advised to keep children home as it was thought they were carriers of the virus.  Schools closed, parents were furloughed, and the entire country began two-meter social distancing. So how could BCM Ireland missionaries continue reaching children with a Bible message?
BCM Ireland missionary Brenda Duffield had a brainwave. How about a "wave" and a Bible lesson/quiz from the safe distance of her vehicle?  She crafted a large, friendly waving hand on the end of a long stick and a sign with three Bibles references for the kids to look up. Under the references was the question: "How Can We Be Like Jesus?" Above the reference was the picture of a camera.
Brenda also put together bags of sweets for each household where church and Bible Club children lived. With her husband as chauffeur, she drove to each house, walked up, and placed a bag on the front step, then retreated to her vehicle. She then phoned the household, inviting parents and children to come to the door. The children were excited to get the sweets. As indicated by the camera, parents would take a picture of the sign, look up the Bible references with their children, then text the answers the children came up with to Brenda. A very simple but creative outreach, and the smiles from kids and parents as they answered the door made clear how much they enjoyed it.
Originally Published in BCM World July 2020

COVID-19 Relief Fund
Your gift of any amount will help offset the affects that COVID-19 has had on the ministries of BCM International.