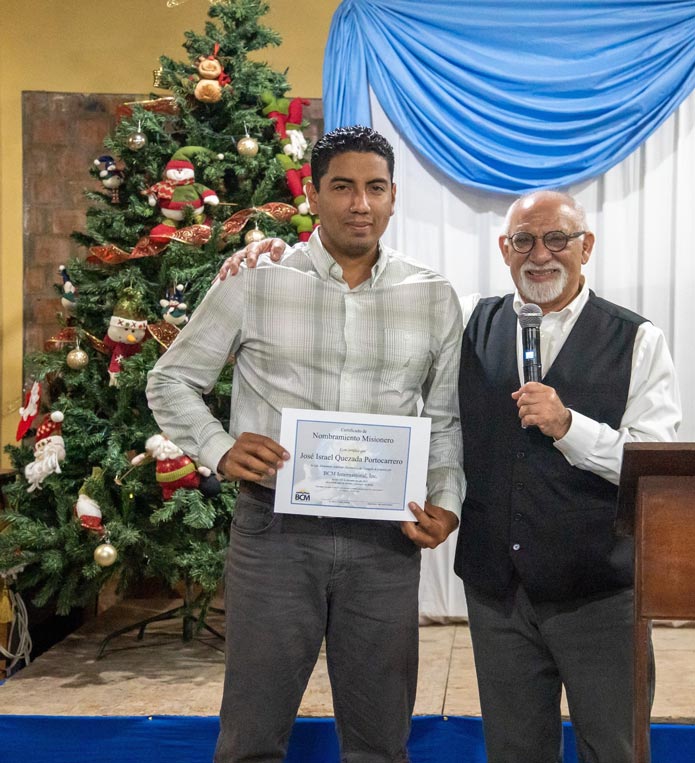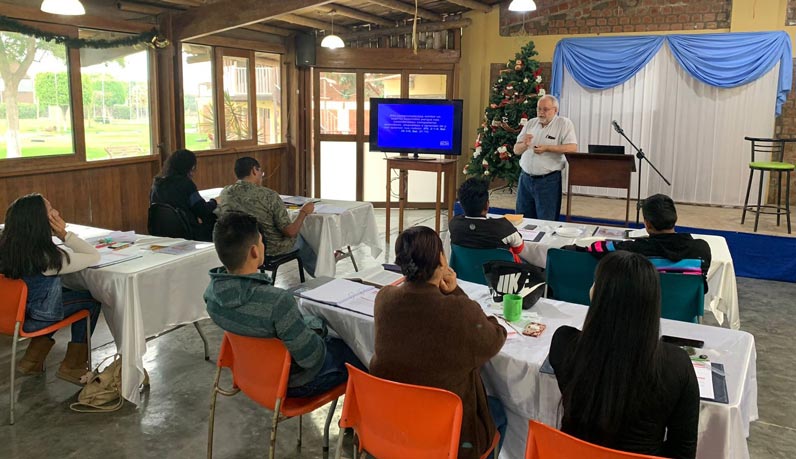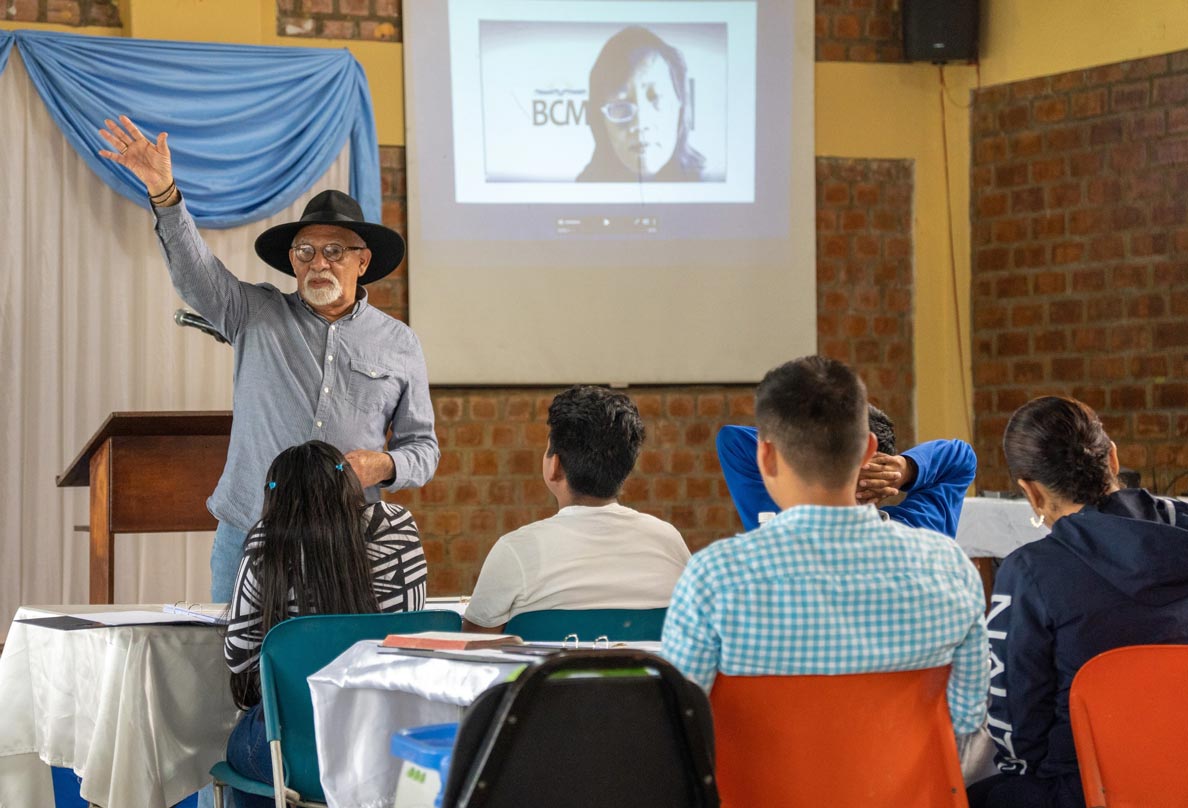 Images top down: Commissioning first BCM Ecuador missionary; BCM President teaching; BCM Latin American director, Carlos Odicio, sharing
Taking the Next Step to Reach Latin America
By Shantal Artieda
In December 2021, BCM Peru served as host to Latin America's most recent BCM missionary candidate orientation, a vital step towards expanding BCM's mission of reaching children and vision for future ministry in the region. Ten candidates attended from Peru, Ecuador, and Bolivia. Guest speakers included BCM president Dr. Martin Windle, international children's ministry coordinator Sophia Wong, Latin America director Carlos Odicio, and Bolivia national director Roger Espinoza. Due to COVID restrictions, candidates from México, Ecuador, Venezuela, and some from Bolivia were not able to attend, but a second candidate school for those participants has been scheduled in Bolivia for August 2022.
Technological advances allowed other speakers to participate despite the distance. Pre-recorded and live online sessions allowed Marion Odicio to share from the United States about fund-raising and forming a support team as missionaries. The candidate orientation also served as a platform for candidates and BCM missionaries to discuss important topics such as reaching the new generations, protection of children, understanding BCM values, maturity in the Christian life, finances, and administration.
Among the candidates were students from BCM Peru's Center for Ministry Training who had recently finished their studies and graduated, so this event was a great opportunity to receive God's direction and guidance to follow His will for their lives. One newly appointed BCM missionary is Sefora Arcentales, a young lady from the northern Peru Amazon River port city of Iquitos. Her testimony of overcoming sickness and other challenges has been a great inspiration. Her immediate goals include returning to her home city and church to be commissioned as a BCM missionary and serve as ambassador for the BCM Peru Center for Ministry Training, encouraging other young people to take the step forward to serve God. 
A special commissioning welcomed BCM's first missionary in Ecuador. Jose Israel Quezada Portocarrero had successfully finished his studies at BCM Peru's Center for Ministry Training as well as completing candidate orientation. He continues his missionary training with BCM Peru with the goal of returning to his home country to build a missionary team and serve as national director for BCM Ecuador. Sharing his testimony with other youth and young teens, he challenges them to take the next step in serving God:
"Six years ago when Jonatan Odicio came to Ecuador to teach, I was challenged by him to leave everything behind and go serve the Lord. I didn't want to believe it at first, but God held me tight and guided me to where I am now. One day I said, 'Lord, I will follow you.' God took me seriously, trained me, and now has made me a part of His great commission. He ruined my plans but gave me better ones! I'm a disciple of Jesus and will not surrender nor be quiet nor stop nor get tired but preach and pray and gain for the cause of Christ."
These two new candidates and others mark an exciting step towards the expansion of BCM missions in Latin America, including ministry in a brand-new South American nation. BCM Latin America director Carlos Odicio expresses passionately about his vision for Latin America: "We need to share the vision of seeing children as a mission field that needs to be reached!"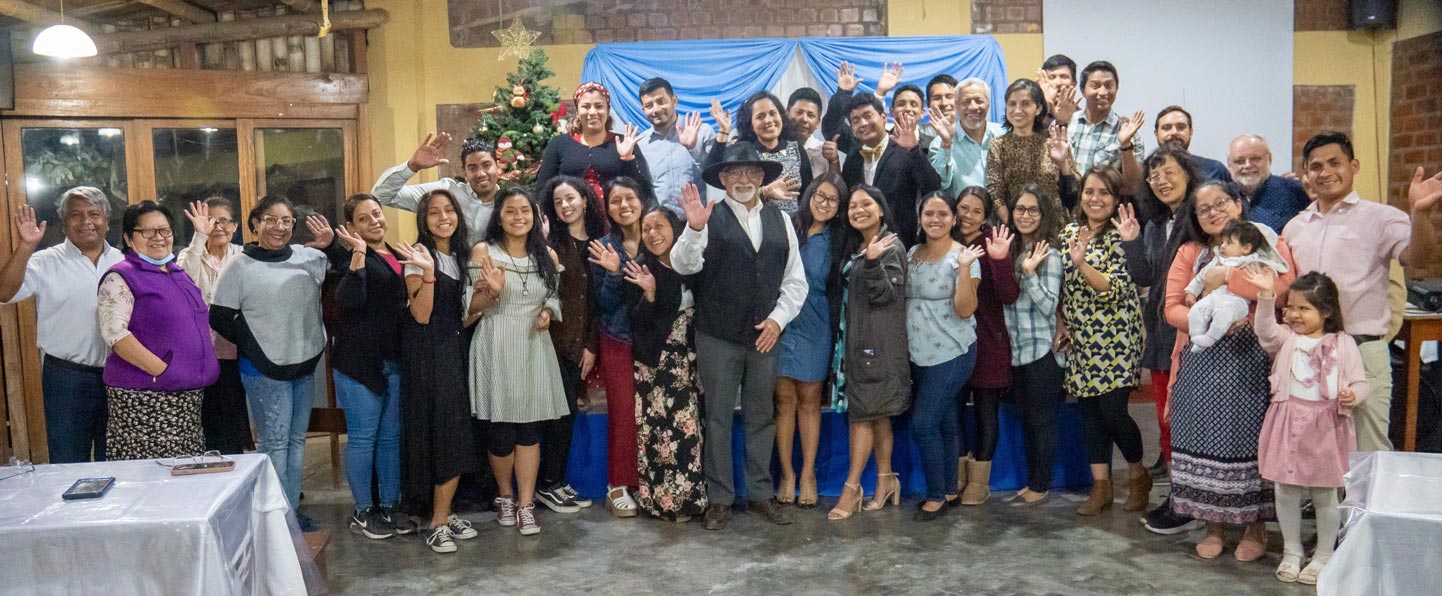 BCM's Latin American candidate orientation group shot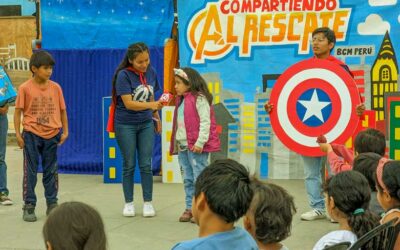 In June 2023, Ecuador became BCM's newest ministry field with the commissioning of Juan Fer and Rita Sanchez from the capital city, Quito, and Jose Quezada in the coastal megacity of Guayaquil. Participating in a week of inaugural events were BCM president Rick Rhoads and wife Naomi, Latin America director Carlos Odicio, president emeritus Marty Windle, and wife Jeanette Windle. BCM Latin America began in Peru in 1993 with a very specific vision: "Pointing children to Christ and pointing churches to children." BCM Quito missionary Juan Fer explains why this is so urgent…
read more