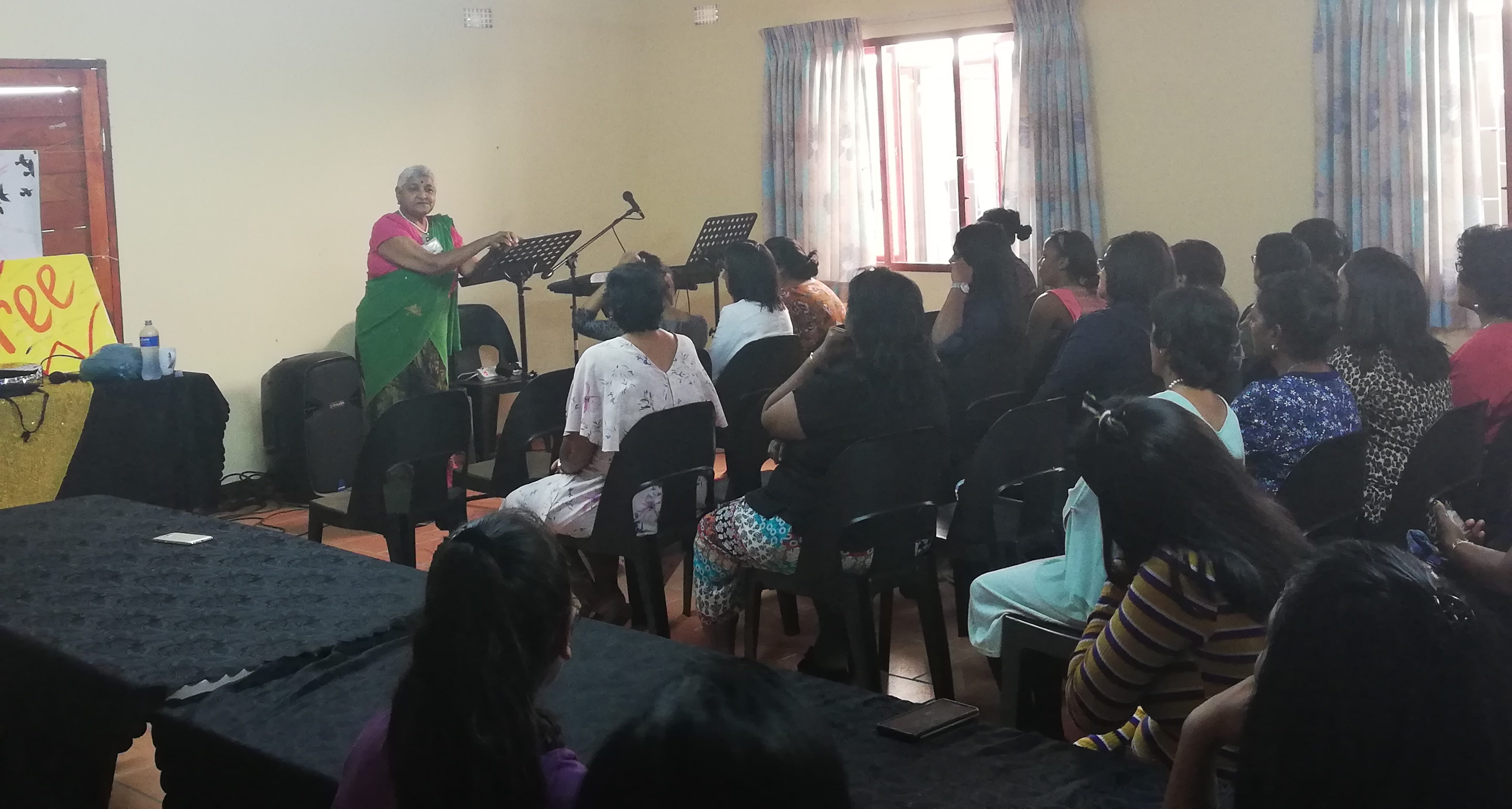 Durban women's camp session
In South Africa, August is hailed as Women's Month. BCM missionaries and volunteers used this opportunity to host the first South African BCM women's camp August 23-25, 2019, at Pennington Camp James on the south coast of Durban, South Africa. The retreat focused on Romans 8:1 ("Therefore there is now no condemnation for those who are in Christ Jesus,") with the theme of "Breaking Free."
Sharm Ramaiah, wife of BCM South Africa pastor Michael Ramaiah, had attended other women's camps and was inspired to host her own. Under leadership of BCM Africa director John Peter, she organized the event and served as program director.
Sharm explains, "It was only after attending a different women's camp about ten years ago that I realized what difficulties women are facing each day. We often meet at church or in social gatherings. But at a camp specifically for women, we are able to express ourselves more fully and discuss individual situations. Many of us don't even realize we are all facing difficulties at home, at work, in the community, and even spiritually. To have an event dedicated to 'breaking free' was truly a theme from the Lord."
The retreat ministered in total to forty women from a variety of churches, married and single, from all walks of life, and ranging in age from sixteen to seventy. After their arrival Friday evening, the group enjoyed the campground's beautiful gardens while socializing with other attendees. On Saturday morning, Vijay Peter, wife of John Peter, led a devotional.  After breakfast, the group heard from Christian counselor Ingrid Hall. The afternoon session was led by Mrs. K. Reddy, another counselor, who spoke on social challenges.
Both Ingrid and Mrs. Reddy offered their counseling services Saturday afternoon to any who had need of them. During a social time Saturday evening, Jane Appadu, a retired nurse, spoke on health issues relating to women and girls. Sunday morning, the women participated in a praise and worship time led by a group from Sharm's church. Then Ingrid Hall taught another session. The group also enjoyed a dance performed by young ladies from Sharm's church as well as fellowship, prayer times, and good food.
One camper expressed, "I have never been to a ladies' camp before, and I must admit it was a life-changing experience. I grew so much spiritually. I learned how to pray effectively and how to intercede for my family and my home. My faith is firmer and stronger in the Lord."
Another shared, "When I arrived, I was very depressed and had no peace. I felt God had forgotten me and my family. Family situations were difficult, and even though one family member responded to an altar call, I was not satisfied. I just knew God had more for my family. On Sunday, I was disheartened when I discovered we only had one session left. I desperately wanted God to give a word to my family. Ten minutes into the pastor's message, the pastor called out my family, who needed to reconcile, and prayed for them. They gave their hearts to the Lord right there and are working on repairing the family and are attending church. All praise to God who did not let me down!"
"We were so blessed at the women's camp!" a third camper summarized. "The Holy Spirit was truly in control. I wouldn't want to miss another opportunity of attending another camp in the future. I just desire God's touch again on my life."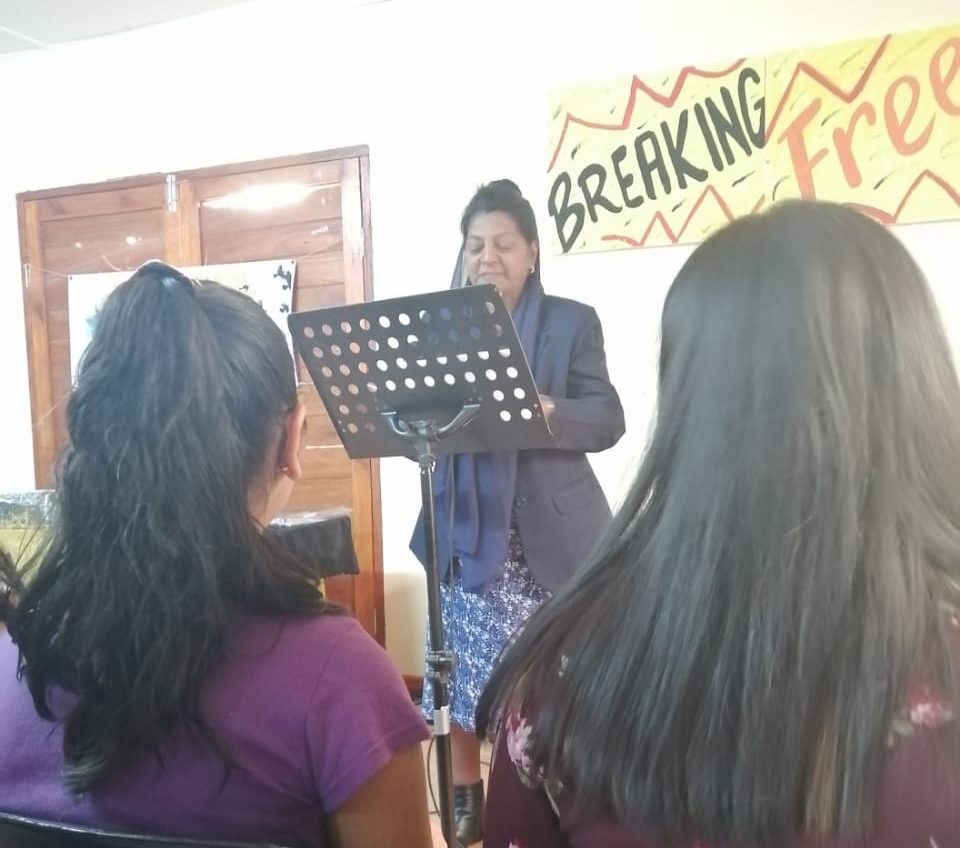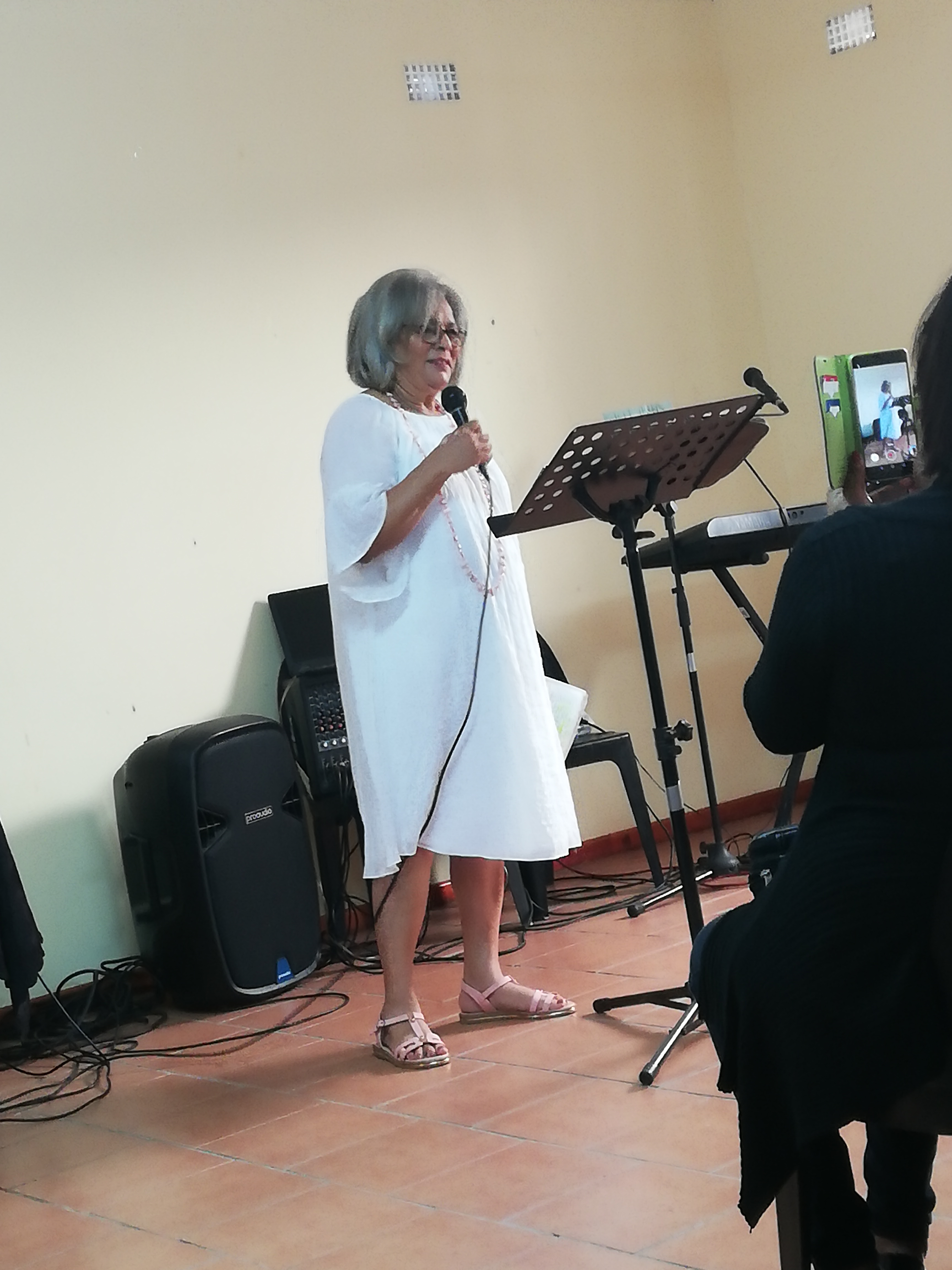 Vijay Peter sharing devotional;
Women's camp session