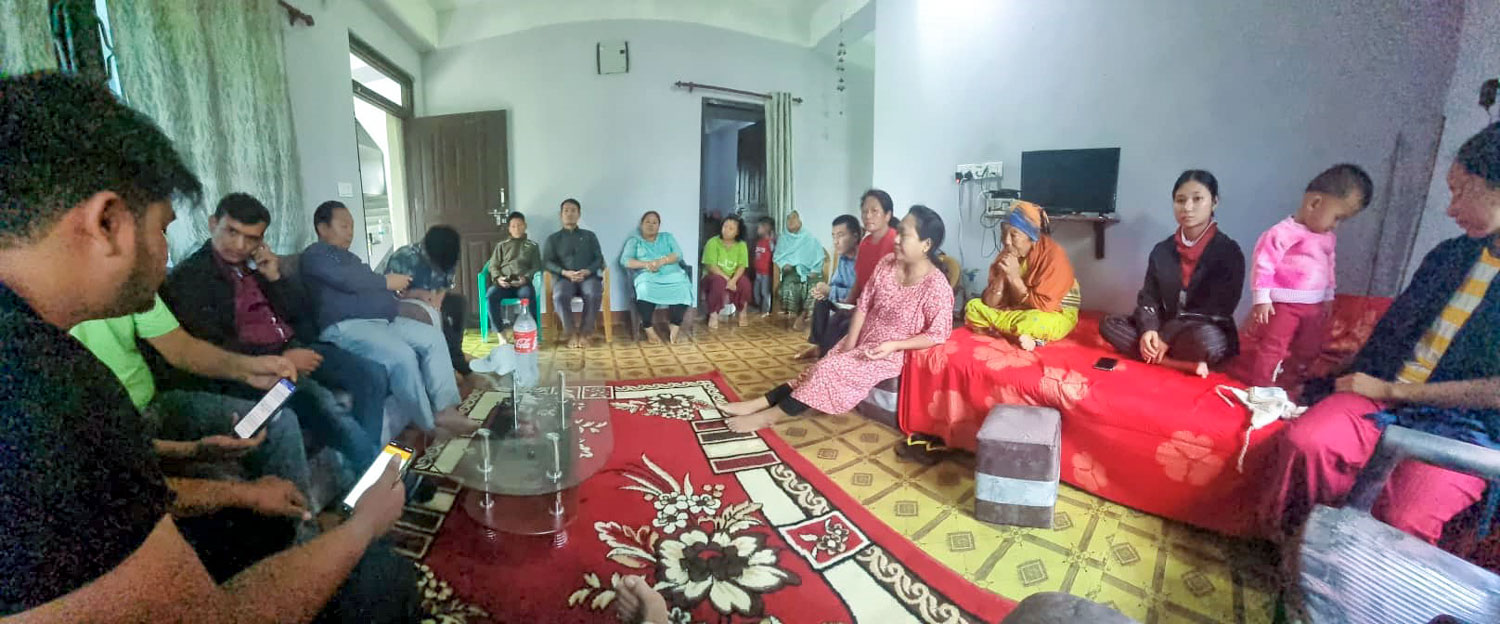 By: Rabin Kaji Baidhya with Jeanette Windle
When the Covid-19 pandemic hit in early 2020, BCM Nepal was still dealing with the aftereffects of a 7.8 earthquake that destroyed their central facility, Milestone Church, along with six hundred thousand other buildings in the capital of Kathmandu and surrounding region. For over four years, they met in a tent, then a temporary sanctuary built of scavenged brick (see Standing Firm in Nepal, BCM World, November 2019). They had purchased property to rebuild when Covid restrictions shut down much of the world, including Nepal.
Two years later, they give praise for all God has done during the pandemic and new ministry that has opened up since. Though many churches and Christian organizations closed down permanently, the BCM Nepal team has seen their ministry and the central Milestone Church congregation grow exponentially. This includes six full-time missionary families along with numerous church planting pastors, lay leaders, and volunteers participating in children's, youth, women's, and family ministries along with street evangelism.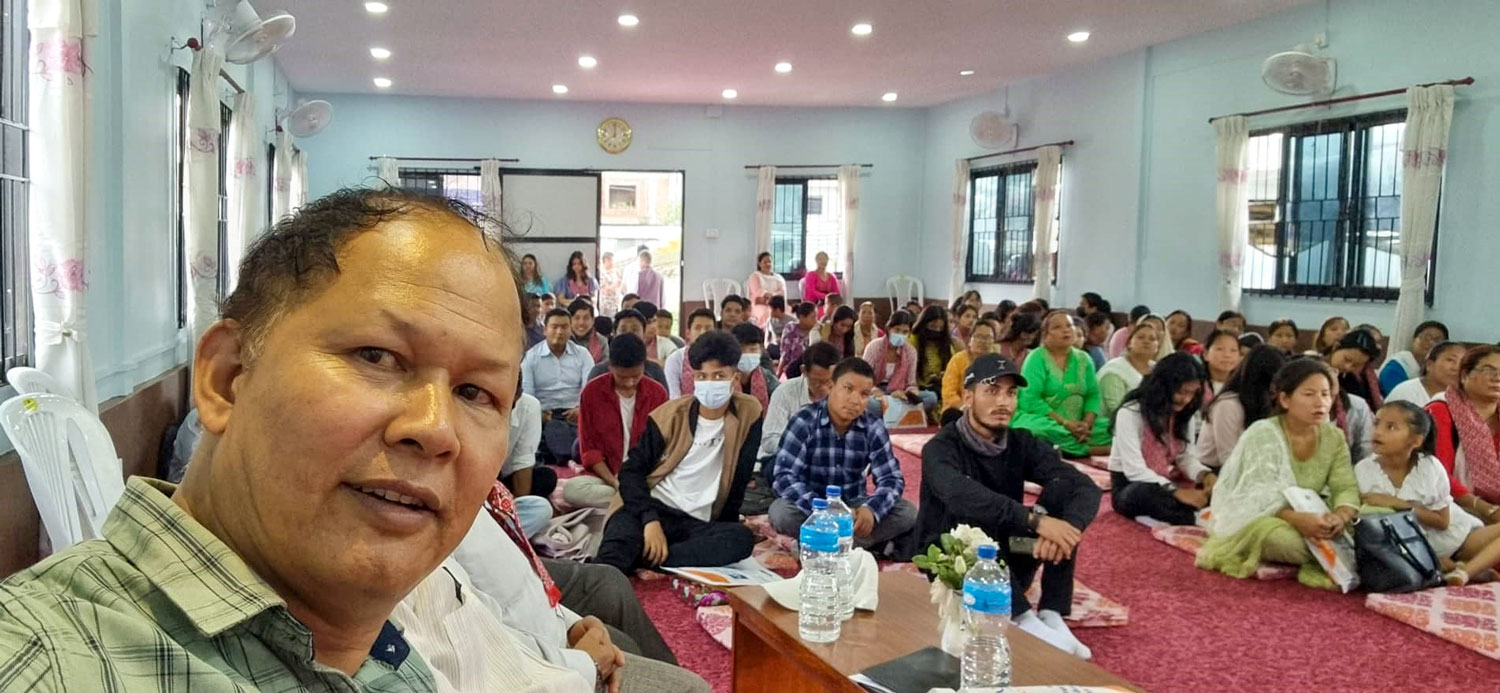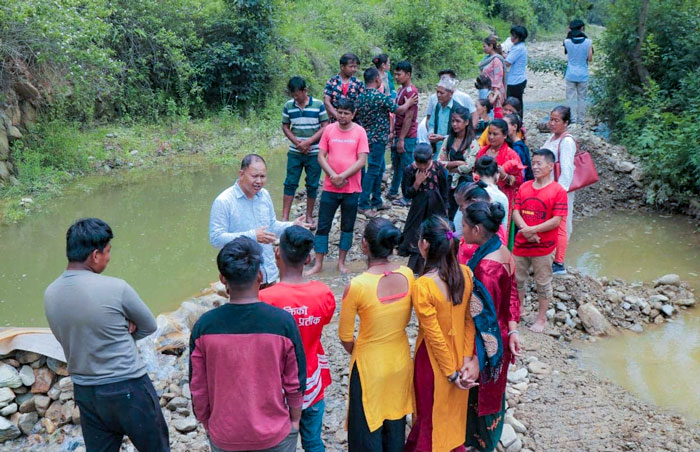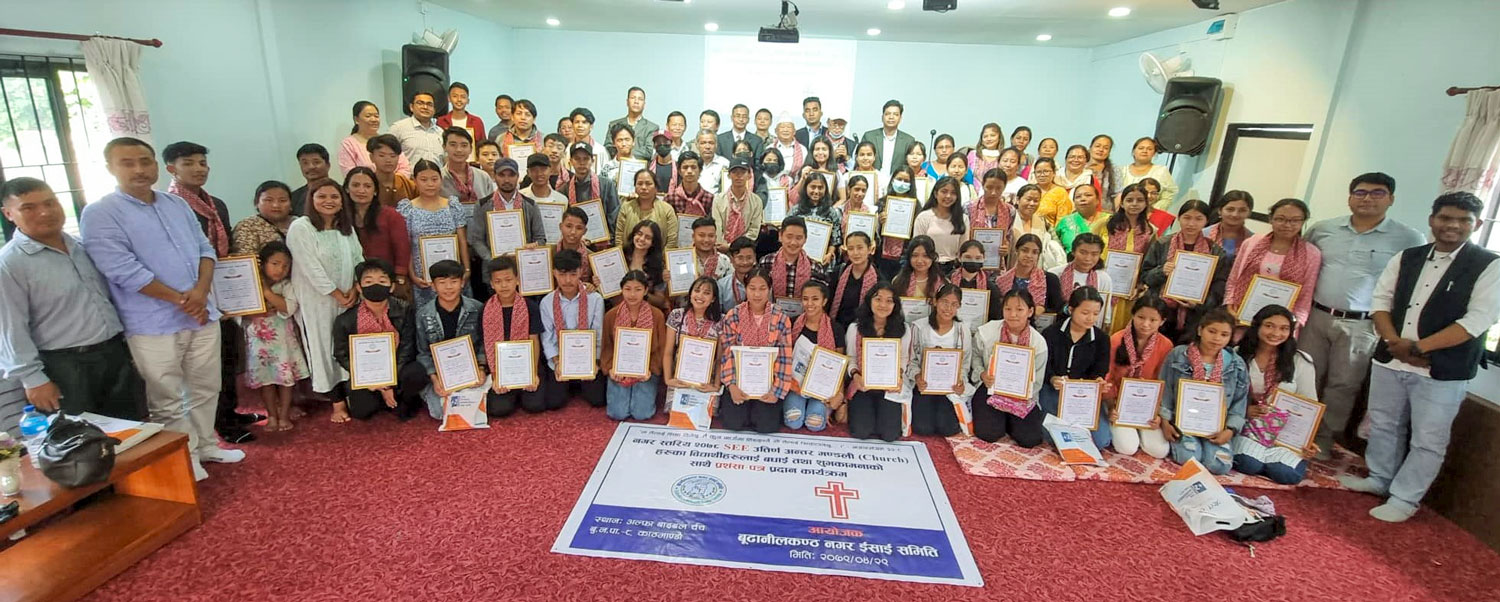 Church service; Youth baptismal service;
Youth training graduation
Despite restrictions, the BCM Nepal team held some in-person events during Covid-19. This included a 2020 children's ministry training, blood drives, and a baptism for nine new believers. Thanks to video/Zoom conferencing, leadership meetings, prayer meetings, Bible teaching, counseling, and evangelism were carried out throughout the pandemic. The BCM Nepal team also distributed regular food relief to more than a hundred needy families. During one three-day outreach event, more than four hundred and fifty people living and working on the streets received emergency rations.
In September 2021, Milestone Church reopened services in the temporary sanctuary. The facility has been packed out since with in-person ministry renewed across Nepal. One annual event that continued even during the pandemic was committing as a church to fifty days of fasting from Easter Sunday through the Day of Pentecost. 
"Praise God many people are coming to Christ through our services," shares BCM national director Rabin Baidhya. "We also expect to baptize fifty new believers this year. This is really a miracle and God's faithfulness towards us."
In June 2022, two BCM mission trips reached one hundred and fifty people with the gospel. During this same time period, national director Rabin Baidhya was able to facilitate four leadership training events with a total of 107 pastors and church leaders as well as a global leadership summit for youth with 354 young people attending. Another discipleship training program brought youth together from Milestone Church and neighboring congregations, graduating seventy-two new "Next-Gen" young leaders.
In the first week of October, the BCM Nepal team carried out a mission trip to the Jhapa District in the far southeast of Nepal bordering India and another to the Sarlahi district in south-central Nepal. Plans are to follow through with planting new church fellowships in both these regions as well as two other districts of Taplejung in the far northeast bordering China where BCM Nepal already has Christian families on the ground.
Rabin asks for prayer for a number of ministry events on the schedule for the 2022-2023 calendar year, including a three-month missionary training school, In Step with the Master Teacher (ISMT) children's ministry training, youth camp, and women's conferences. In total, they expect to be sharing the gospel with upwards of five thousand people at these events. Financial prayer requests include:
Remaining funds needed to rebuild Milestone Church now that construction is once again permitted, including a worship hall, training center, and ministry offices.
Funds for monthly support of BCM Nepal's six missionary families as well as church planting pastors. Full financial support for a ministry family is $100-150USD for rural/village missionaries and $200-250 for urban missionaries.
Funds for at least three two-wheelers (small motorcycles) for transport of BCM Nepal missionaries to ministry locations.
"Nepal still has 108 unreached people groups," Pastor Rabin shares. "And only 1.4% of the population are Christian with 81% Hindu, 9% Buddhist, and 4.4% Islam. Please keep praying with us and for us as we preach the gospel across Nepal until all these people groups have been reached for Jesus Christ."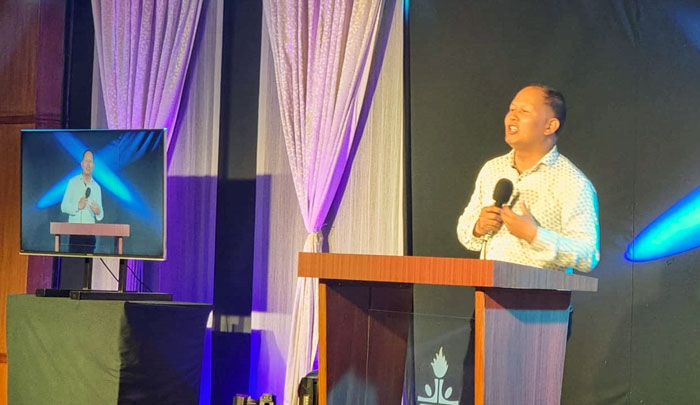 Rabin speaking at BCM Nepal leadership summit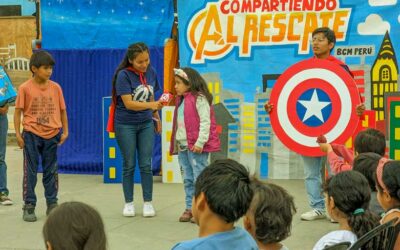 In June 2023, Ecuador became BCM's newest ministry field with the commissioning of Juan Fer and Rita Sanchez from the capital city, Quito, and Jose Quezada in the coastal megacity of Guayaquil. Participating in a week of inaugural events were BCM president Rick Rhoads and wife Naomi, Latin America director Carlos Odicio, president emeritus Marty Windle, and wife Jeanette Windle. BCM Latin America began in Peru in 1993 with a very specific vision: "Pointing children to Christ and pointing churches to children." BCM Quito missionary Juan Fer explains why this is so urgent…
read more