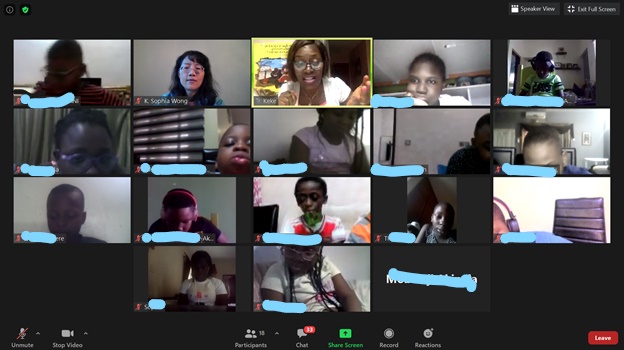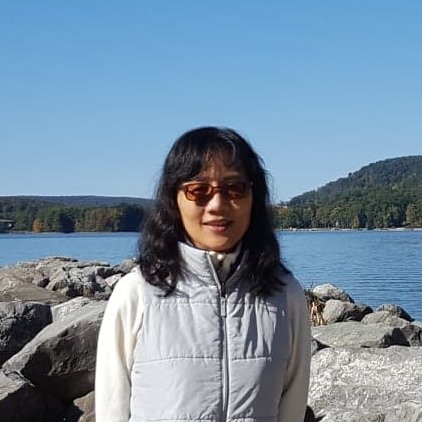 By: Sophia Wong,
International Coordinator,
BCM Children's Ministries
Sophia Wong was born in Taiwan but spent most of her life in the US.  Before joining BCM International, she served for twenty years as the Children's Director for Chinese Bible Church of Maryland.
Bible Club + Covid-19 = Reinvention
A few minutes before ten o'clock on Sunday morning, I sat in front of my laptop getting ready to join a Bible Club in Nigeria via Zoom. Since joining BCM as the international children's ministry coordinator in January 2020, I'd wanted to visit Bible Clubs to learn about this signature ministry that has brought so many boys and girls to Christ since BCM was founded as the Bible Club Movement in 1936.
My plan was to start visiting Bible Clubs once the weather got warmer for travel. But by the time spring came, our world entered into the reality of coronavirus lockdowns. In consequence, I hadn't visited a single Bible Club since until I discovered this virtual BCM club based in Nigeria about a month ago.
Soon the leader, Aunty KeKe as she was affectionately called by her Bible clubbers, let me in. Immediately I felt excitement in the Zoom room as boys and girls logged in one by one. To these children, I am Teacher Sophia from America. I'd joined them a couple times before and found them very polite and welcoming.
I'd learned from Aunty KeKe that this Bible Club was started in 2018 in Abuja, the capital city of Nigeria, and had shifted to virtual February 2020. I'd been surprised to learn how many locations these children came from. Over the months of lockdown, Aunty Keke had close to forty clubbers scattered across Nigeria, Kenya, Uganda, UK, Canada, and even the United States.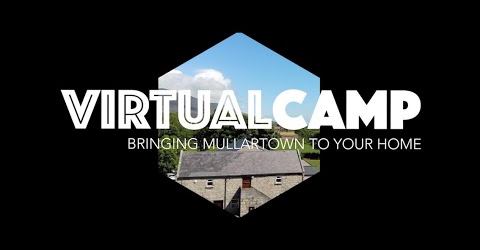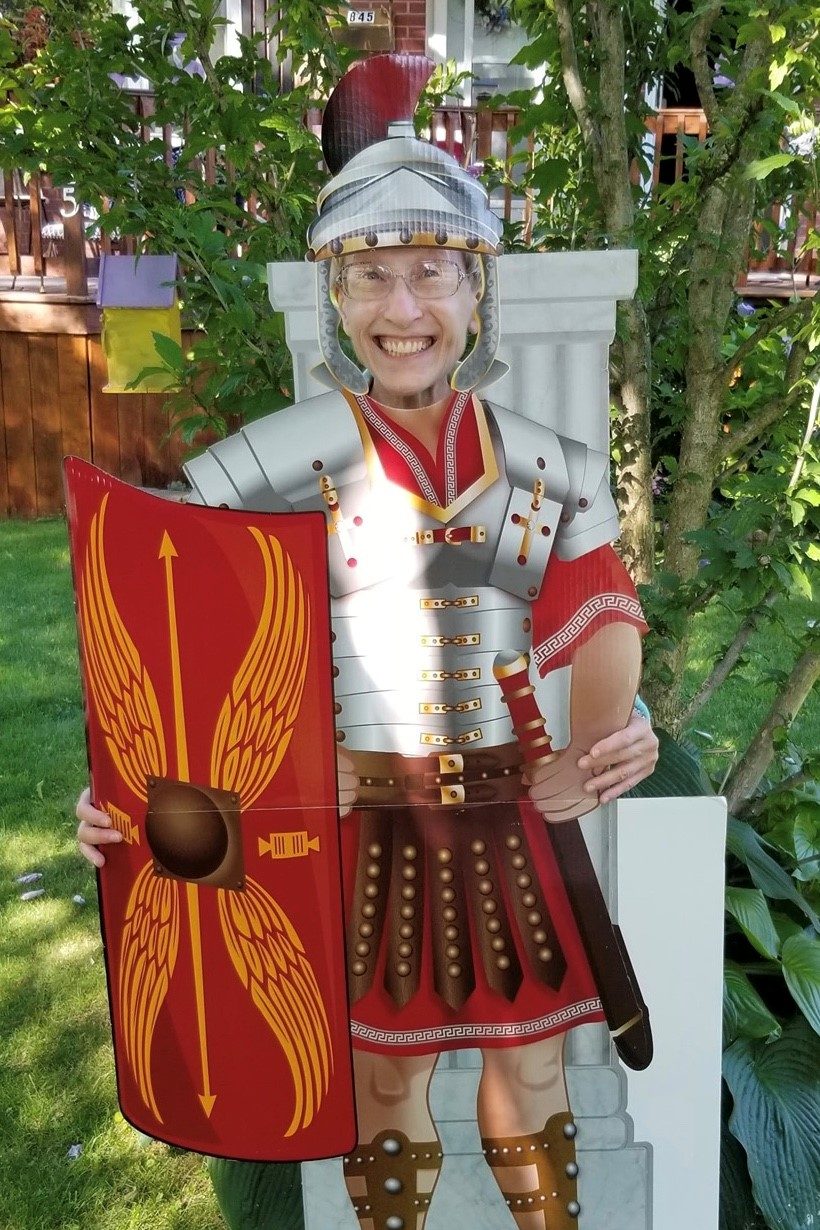 Carol Eagle home Bible Club - VBS
I'd learned from Aunty KeKe that this Bible Club was started in 2018 in Abuja, the capital city of Nigeria, and had shifted to virtual February 2020. I'd been surprised to learn how many locations these children came from. Over the months of lockdown, Aunty Keke had close to forty clubbers scattered across Nigeria, Kenya, Uganda, UK, Canada, and even the United States.
The challenge to meet on Zoom is at the mercy of local Wi-Fi connections. Sometimes children can't log on due to unstable networks. But on this day, we had about thirty kids in the club, including some newcomers from Abuja and all the way from London, UK. Aunty KeKe welcomed everyone with a big smile and cheers. Then she led a Bible lesson on the prophet Daniel as a young boy taken captive to Babylon, encouraging the children to stand firm in their faith like Daniel and trust God for His guidance. I chimed in here and there.
Later in the class, Aunty KeKe brought out a pack of playdough. As she demonstrated a simple craft, she promised to send playdough to those clubbers living in the Abuja area. She instructed those children outside of Nigeria to look for playdough in their local Dollar Store. One child from London commented that he wasn't sure if there were Dollar Stores or playdough in London. Aunty KeKe assured him there was and suggested he ask his parents for help.
The club was ended with lots good-byes and thank-yous. After I logged off, I thought about a question one child had asked. "When can we go back to the field [original location of in-person Bible Club] where we used to meet?"
I mentally asked myself the same question. When would this Bible Club go back to "normal"? Will we ever go back to normal? What will a future Bible Club be like after this pandemic is over. Will it ever be over?
If you are a Bible Club teacher or involved in children's ministry, you might have asked yourself similar questions. I feel unprepared for all the changes the COVID crisis has thrown at me. When schools and churches are closed, how can we continue to share Christ with children? I think God is pushing us out of our comfort zone. He is challenging us to be creative and think out-of-the-box. This isn't easy. It does take creativity and adaptability to venture through this uncertain time and trust God for wisdom and strength.
So what can we do when we can't teach our students in person or in the classroom? As I've discussed the topic and read reports from BCM personnel globally, I have summarized several models through which BCM children's ministry leadership around the world are creatively adapting to COVID and implementing changes.
Low Tech (no computer needed).
Holding Bible Clubs outdoors. If local health authorities permit outdoor gatherings, meeting with children in the backyard, a playground, or the park is a safer alternative than indoors. For example, in Michigan where BCM holds numerous school Bible Clubs, one teacher received permission to hold the Bible Club at the playground. One concern in northern climates is what to do when the weather turns cold.
Mailbox Bible Club ministry. For those who enjoy corresponding with children, Mailbox Bible Club is a good option. BCM's Mailbox ministry is ongoing (see, Bible Club by Mail). Contact BCM to order materials or have them mailed to Bible Club children.
Adapting VBS to home groups. When the three VBS programs BCM Canada missionary Carol Eagle was scheduled to teach were cancelled, she adapted the program into five-day "home clubs" that satisfied Ontario coronavirus restrictions, including limited attendance per house group and memory verses, singing, crafts, games, even a closing program for friends and relatives held outside. Check local health regulations and be creative.
High Tech: (meeting virtually where in-person is restricted).
Tapping into social media. Kimmy, a BCM children's ministry leader in Yangon, the capital of Myanmar, uses Messenger Group Chat to connect with her students and encourage them to remain strong in their faith. For students who don't have Facebook accounts, she gives them a phone call.
Livestream via Facebook. In Castleday, Ireland, BCM camp directors Jenna and Nathan Dancy held a Cookery Camp over Easter that attracted hundreds of viewers (see, Castledaly Cookery Camp Goes Digital). An advantage was being able to interact with participants in real time via chat comments.
Zoom Bible Clubs. Myanmar, Nigeria, the UK, Philippines, and Canada are just a few BCM fields hosting live interactive Bible Clubs via Zoom.
Online Missions Conference. One church in Maryland was looking for overseas missionaries to lead the children's program for their annual missions conference. BCM Peru missionaries Shantal and Jonatan Odicio, answered the call, using Zoom to lead an excellent program.
Partnership among BCM ministry fields. BCM Philippines ministry leader Fay invited BCM leadership from Russia, Myanmar, Nepal, and India to teach missions in the virtual forum their Royal Kids Club (BCM Philippines Bible Club program). This provided children with a missionary perspective beyond their own local church.
Making videos for Bible Club children. One BCM missionary has produced the entire New Testament Volume 1 of BCM's Footsteps of Faith curriculum in Mandarin Chinese on YouTube. These videos have been shared with teachers and churches in Southeast Asia. Other creative Bible Club and Sunday School video programs have been produced in Spanish by BCM Peru and in English by BCM Canada and BCM Scotland. All these programs have been used in multiple countries.
Sending a Bible Club or camp package. Ireland, Canada, the United States, and Italy are among BCM ministry fields that have found creative ways to send "camp in a box" or "Bible Club in a box" (see, When God's Plans Change Ours) to children where coronavirus has cancelled summer camps and Bible Club programs. Children use each day's materials for lessons, crafts, and activities, which makes Zoom learning more interesting.
There are countless other creative ideas not included in the list above. As the world is waiting for a COVID-19 vaccine, I see this is an opportunity for us to re-group and re-invent. When the world is open again for in-person ministry, we'd better be prepared to take our mission on to another level. Our calling is clear, and COVID-19 can't stop us from teaching children to know God, love God, and obey God.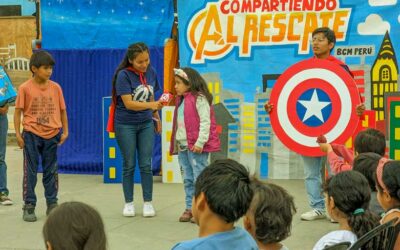 In June 2023, Ecuador became BCM's newest ministry field with the commissioning of Juan Fer and Rita Sanchez from the capital city, Quito, and Jose Quezada in the coastal megacity of Guayaquil. Participating in a week of inaugural events were BCM president Rick Rhoads and wife Naomi, Latin America director Carlos Odicio, president emeritus Marty Windle, and wife Jeanette Windle. BCM Latin America began in Peru in 1993 with a very specific vision: "Pointing children to Christ and pointing churches to children." BCM Quito missionary Juan Fer explains why this is so urgent…
read more