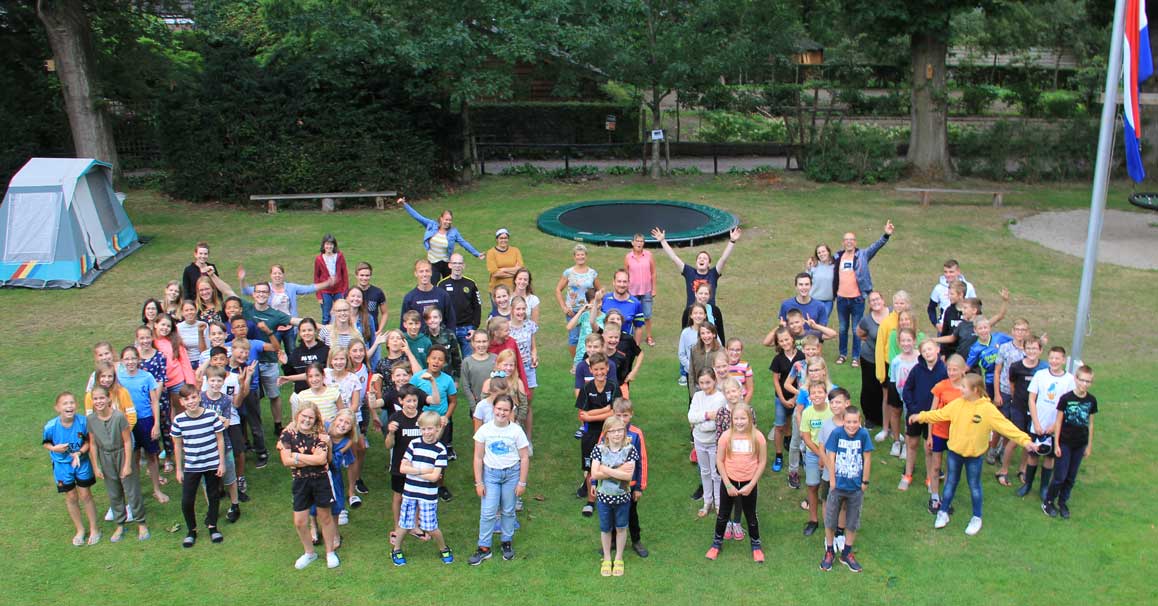 De Herikon kids camp - 2020
Children's Camps in Corona Time
By: Wim Potman, BCM Netherlands 
In Dutch we have a saying: "Nood leert bidden."  Translated to English, this means something like: "Need teaches a person to pray."
Like much of the planet, mainland Europe has been impacted by the COVID-19 virus with strict quarantine protocols initiated in March 2020. This in turn has impacted the ministry of De Herikon (The Lord is King), BCM Netherland's camp and retreat center in Putten, a small town sixty kilometers from Amsterdam. The facility has hosted summer camps and other Christian events continuously since the 1980s (see A Look Back at BCM Netherlands, BCM World, Fall 2007). Now all spring retreats for adults, teens, mothers with children, and other church groups were cancelled. De Herikon's wooded grounds became very quiet.
But as the saying goes, need teaches us to pray. BCM Netherlands missionaries began seeking God's wisdom on how to respond to the crisis and quarantine restrictions. It soon became clear that teens especially were missing their retreats at De Herikon. Teens love meeting other teens who are following Christ, and they like to hang out with their Christian friends. They are also very creative. On their own, our teen campers began organizing prayer groups and fellowship meetings through Zoom, sometimes several times a week. We eventually organized a Zoom Bible study for them. We also set in motion other virtual ministry, including online meetings and videos for campers who could no longer come to De Herikon in person.
By summer, restrictions had eased, so with some adjustments we were able to hold three children's camps. One adjustment was how campers were registered for camp. To avoid crowded lines, children arrived in divided groups with only one parent allowed to accompany them. Each child had to pass a health test before checking in.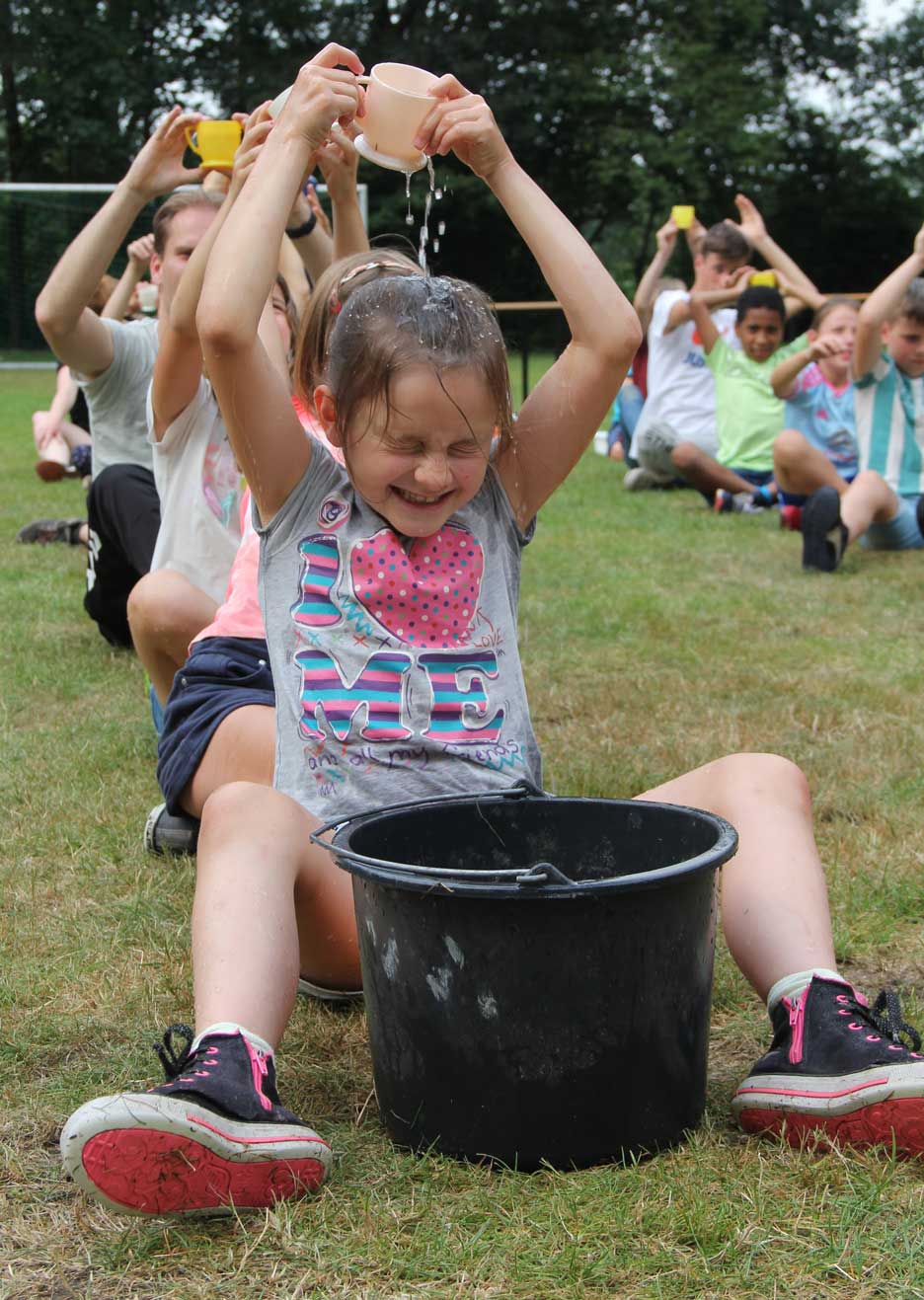 Once registered, campers and staff had to stay in a "camp bubble" throughout the week. In other words, once verified negative for coronavirus and checked in for the week, they were not allowed off the grounds even for usual hikes and other outings. The usual closing program with families was also cancelled. Instead, each family received a video of camp highlights they could watch together.
This year's camp theme was "schatrijk," meaning "immensely rich" with Matthew 6:19-21 as the accompanying Bible memory passage: "Do not lay up for yourselves treasures on earth, where moth and rust destroy and where thieves break in and steal, but lay up for yourselves treasures in heaven, where neither moth nor rust destroys and where thieves do not break in and steal. For where your treasure is, there your heart will be also."
For children and teens, not being able to enjoy personal contact, especially in the first months of COVID, was difficult. When you are forced to spend a lot of time alone, when clubs, sports, and church activities are not allowed, where do you place your hope? Or in the words of this summer's theme, where do you lay up your treasures?
This question led to exploring what it means to have a daily personal relationship with God, not just for campers but De Herikon staff and volunteers. Despite restrictions, 2020 became a summer of rich blessings. Children were introduced to the gospel, and several campers placed their faith in God for the first time. During Friday night "campfire," many children gave testimonies of God hearing their prayers, sometimes as simple as praying for God to bring back a lost pet rabbit—and He did!
As an organization, BCM Netherlands has learned through the coronavirus pandemic that we can and must find new ways to reach children and teens with the gospel, also online. We've also recognized that familiar patterns of ministry need to change. Even beyond coronavirus, we will continue to look for present-day ways to reach the new generation. Will you pray with us?
Interested in an impression of the summer camps? Visit our YouTube Channel.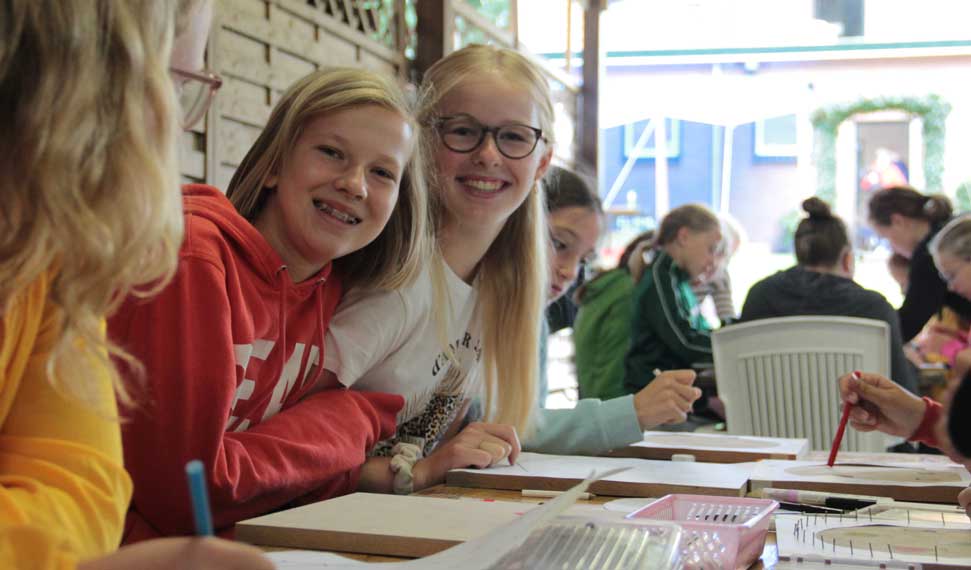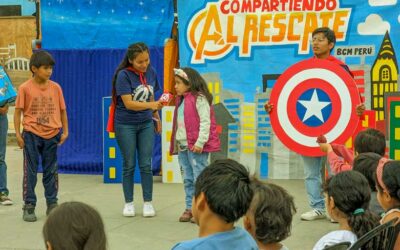 In June 2023, Ecuador became BCM's newest ministry field with the commissioning of Juan Fer and Rita Sanchez from the capital city, Quito, and Jose Quezada in the coastal megacity of Guayaquil. Participating in a week of inaugural events were BCM president Rick Rhoads and wife Naomi, Latin America director Carlos Odicio, president emeritus Marty Windle, and wife Jeanette Windle. BCM Latin America began in Peru in 1993 with a very specific vision: "Pointing children to Christ and pointing churches to children." BCM Quito missionary Juan Fer explains why this is so urgent…
read more