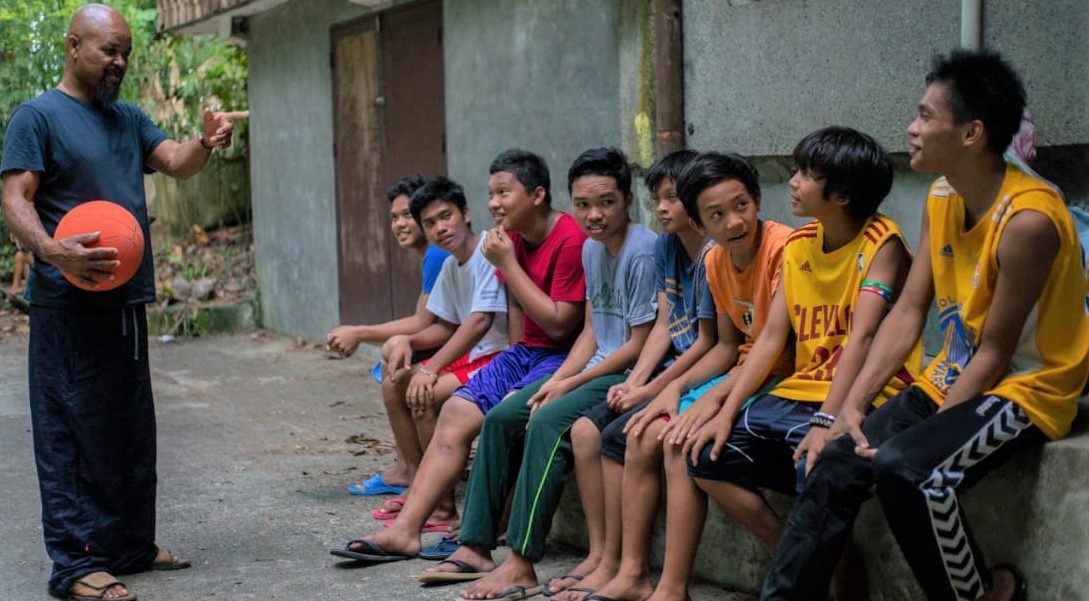 Sport Ministry with Dillon Abbot
Contributed by Orementa Murphy, BCM West Indies 
For Orementa Murphy, BCM missionary in the island of Antigua, West Indies, reaching children with the Gospel can take her far afield from the Caribbean (see Sharing, Loving, and Caring in Cameroon, BCM World, December 2016), This summer was no exception as a team of children's ministry leaders from Grace Baptist Church, where Orementa's husband David pastors in Antigua, along with Orementa's son Dillon Abbott, an evangelist serving in Barbados, flew to the island of Mindanao in the Philippines May 9th-June 14th for a month of children's outreach.
Their schedule was packed, beginning with ministry in Davao City as well as the outlying town of Kabacan, where the team held children's ministry in the streets and crowded slums along with door to door witnessing. They also ministered to young girls in three homes for abused women and children.
They then took a nine-hour bus trip to Malaybalay  to stay and minister in Nehemiah House, a home for abused girls ages ten to fifteen. By the end of the week, it was difficult to say goodbye as the team and girls had bonded closely. The team spent an additional two days ministering in two facilities for boys ages twelve to sixteen who had been incarcerated for offenses such as rape, theft, robbery, and even murder. As the team shared the gospel with these boys, God opened their eyes to His mercy and grace,  and amidst tears, a number of the boys surrendered their hearts to Christ.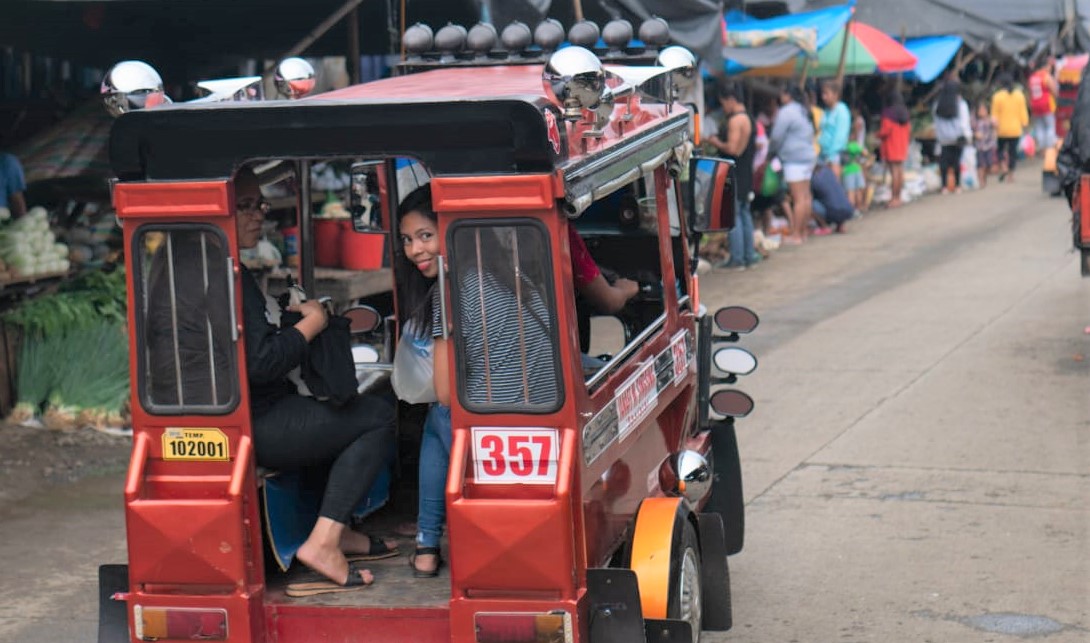 Negotiating Davao streets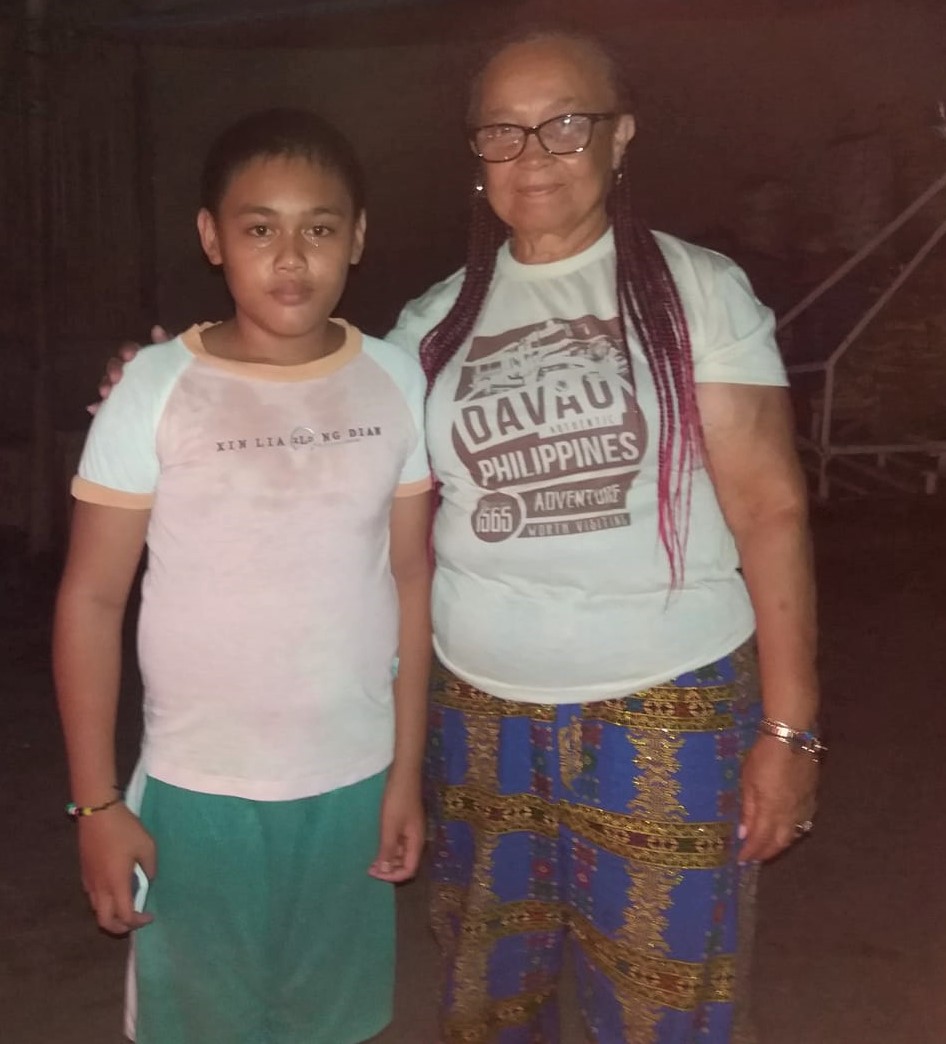 Orementa Murphey with new child of God
That same weekend, the team headed to a new neighborhood for children's ministry. The adult members of the community turned out as well. Orementa taught the plan of salvation, and many prayed to accept Christ. One young village boy saw the gathering and approached Orementa to ask what was happening. When Orementa explained about Jesus, he took a New Testament from his pocket.
"I knew what I read in this book was true!" he said excitedly.

"Do you know Jesus as your Savior?" Orementa asked him.

"Nobody ever showed me how!" the little boy answered.
Orementa led the young boy through the plan of salvation. He accepted Christ as Savior and is now a child of God. He is just one of many new children of God as a result of the last month of ministry across Mindanao.
Orementa asks for prayer for each child and adult who has come to Christ during this past month that they will be faithful in continuing their new walk with God. Above all for the young girls and boys in the group homes the team visited that God will heal these from the abuse and darkness of their past, transform their lives by the power of the Holy Spirit, and give them a future of hope and new beginnings.
"What a wonderful,  powerful month this has been serving with our Lord and Master," Orementa sums up.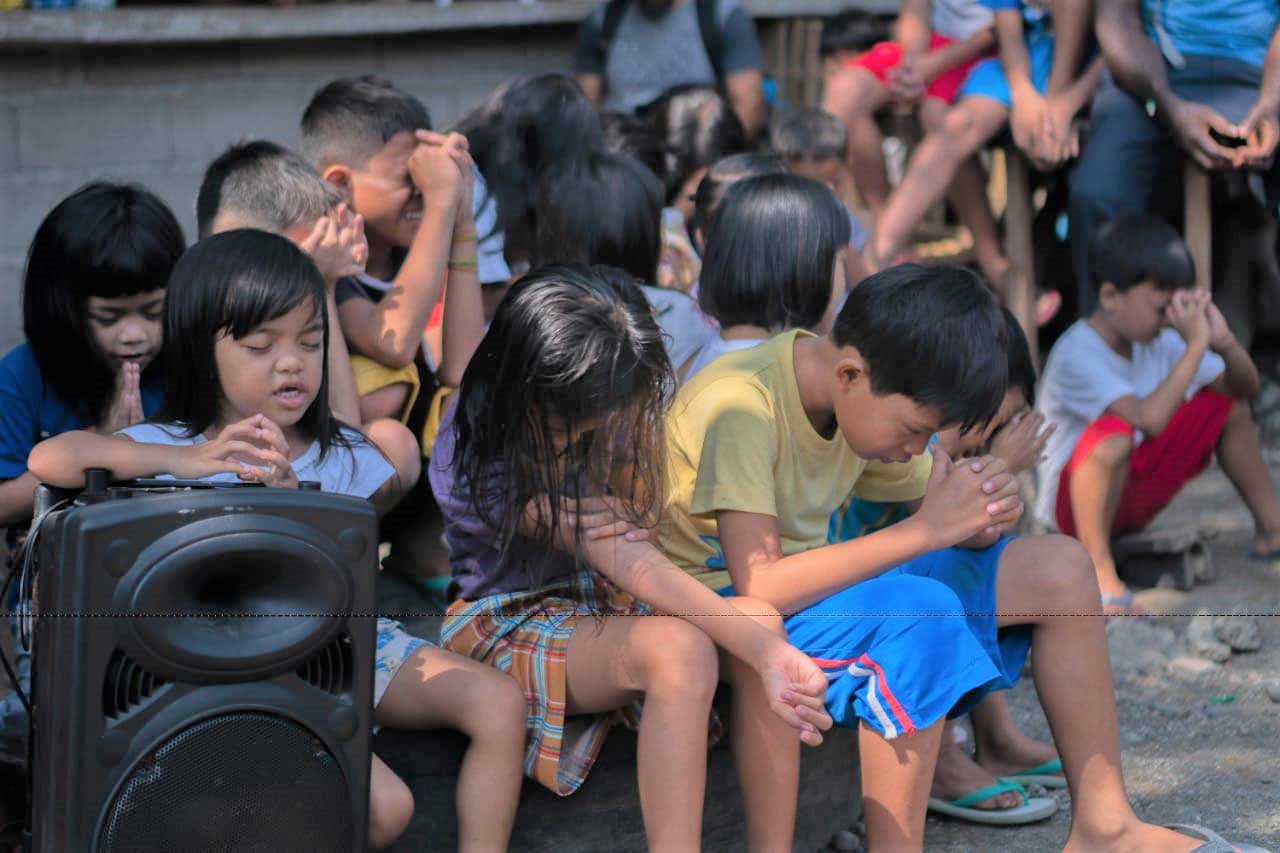 Children's ministry outreach - Philippines