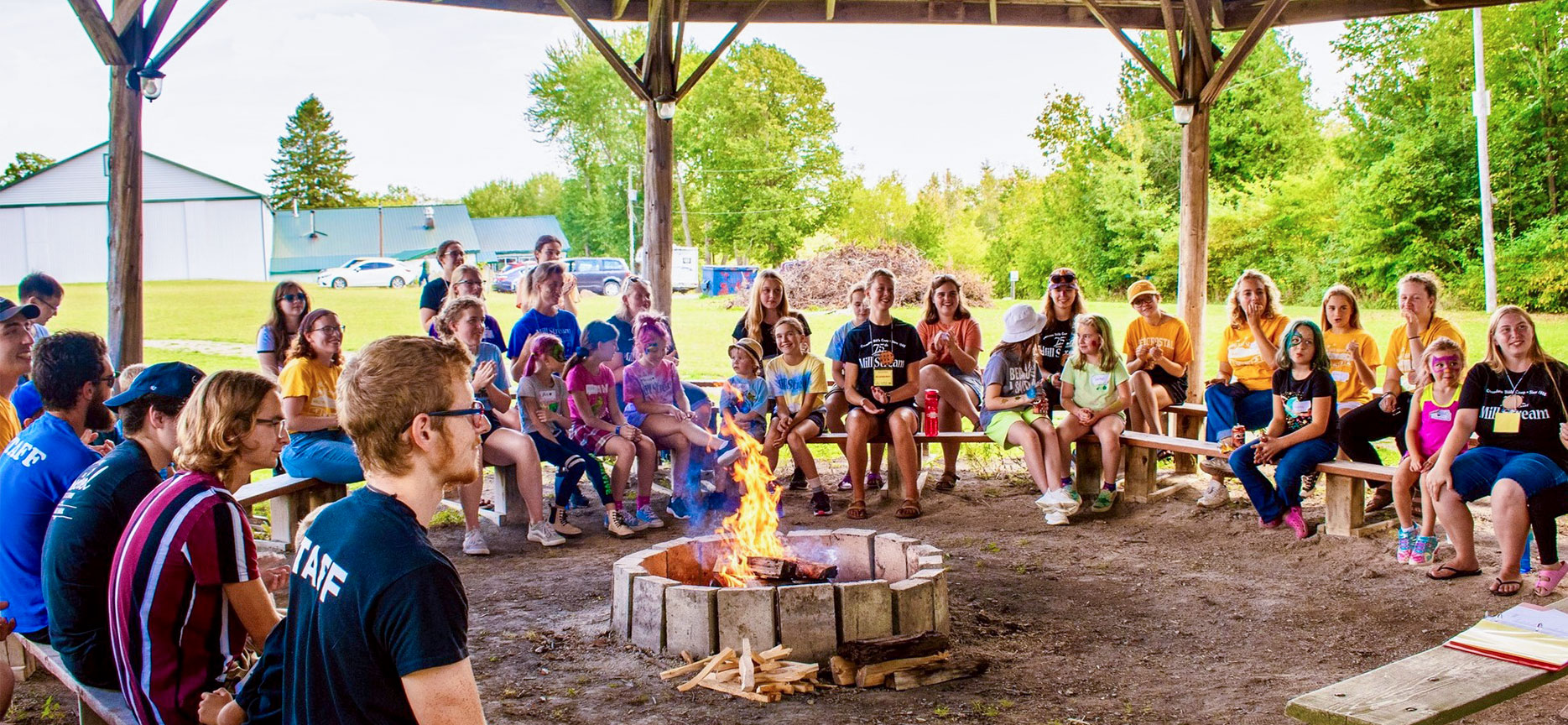 Campfire at Millstream Bible Camp
Trusting God's Heart, Not Our Plans
By: Lauri Barrette,
BCM Canada HandiCamp Coordinator
A movie or book with a plot twist makes the story so much more interesting, doesn't it?  Just as you've figured out how the story will end, whoops! You discover things happening in the background that take the story in a whole different direction.
Plot twists are nice, but not when they bring upheaval to large numbers of people we care about. With Covid restrictions finally easing, the BCM Canada team looked forward to resuming in-person ministry after almost two years (see BCM Canada in Covid-19 Times, BCM World, July 2020). This included our annual HandiCamp at Millstream Bible Retreat Centre in Omemee, Ontario, scheduled for the first week of August 2022. As details came together, we felt buoyed by a sense of God's presence. God provided needed staff, including nurses. Medical supplies were stocked and Covid protocols updated. Bible lessons came together beautifully. Needs from devotional books to Covid rapid tests were donated. Campers excitedly registered. As staff arrived for training began July 30th, all their Covid screening tests were negative.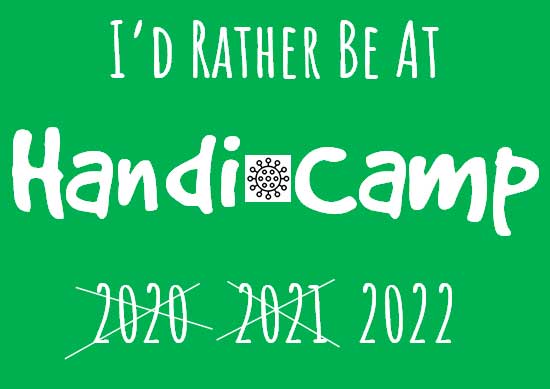 Then a sore throat Sunday night, July 31st, led to taking a rapid test. POSITIVE!!!  Because masks hadn't been worn during staff training, the heartbreaking decision was made that the risk of possible exposure was too great for our medically fragile campers.  Calling families one day before campers were scheduled to arrive was such a hard thing to do. Many campers were already packed. Parents had made plans to get away for a time of respite.
While not a story ending any of us could have predicted or chosen, one dear staff member reminded that God doesn't owe us any explanations. It brought to mind lyrics from a song by well-known gospel singer Babbie Mason: "When you can't trace His hand, trust His heart." While our finite minds can't comprehend why this happened, we can trust that God does and that His plans are always good.
Thankfully, God has blessed in many other ways as a lifting of Covid restrictions across Canada has permitted a return to in-person ministry. Below is just a snapshot of what God has done this summer through BCM Canada.
Leamington Area Bible Clubs with Judy Hiebert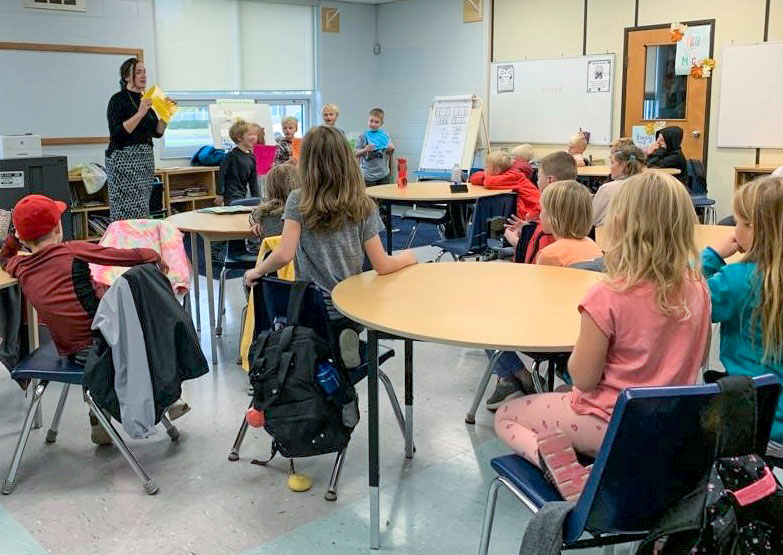 Backyard Bible club - Judy Hiebert
God gave four wonderful rain-free weeks this summer for a total of five Backyard Bible Clubs, including a morning and afternoon program in separate locations one week. Six adults and four teens ministered to a total of one hundred-sixty-two children gathering in backyards, under shade trees, and garages. The Bible focus was learning to "listen up" to what God's Word has to say as our ultimate authority in life. The children had many questions such as "Where is God? Does He give us what we pray for? If God is somewhere else, how can He hear when I pray?" To see their hearts just wanting to know and understand more about God and prayer was a blessing. Another great blessing after two years of restrictions was receiving permission to offer After School Bible Clubs again in area schools where we hope to continue teaching God's truths to many of these same children.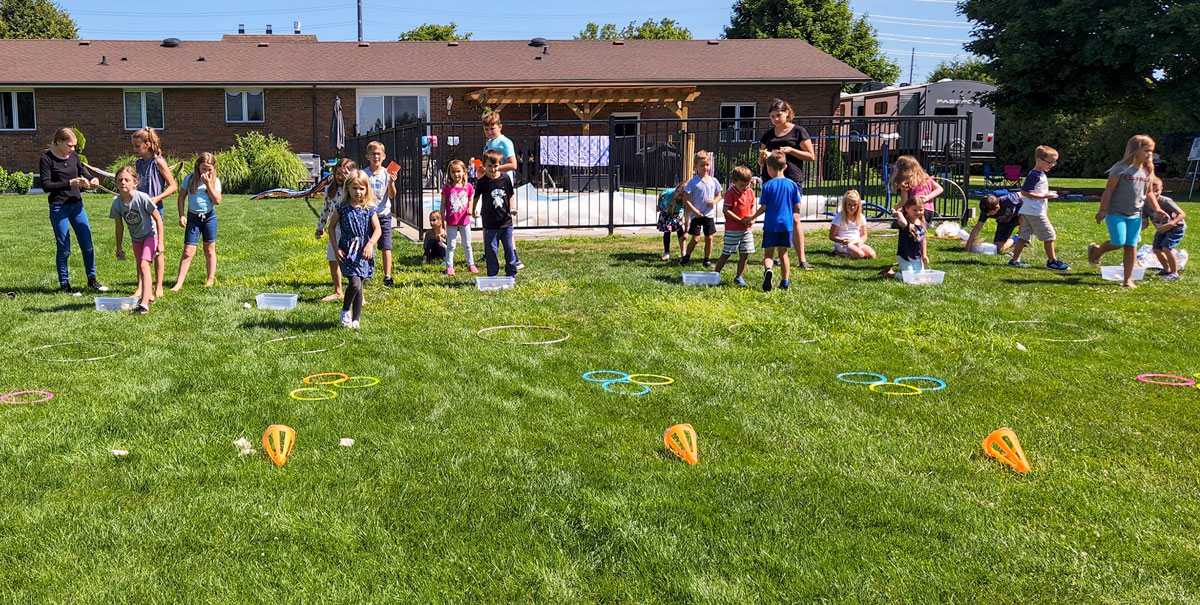 BCM Canada missionary Carol Eagles stayed busy this summer teaching four separate Vacation Bible Schools. Over the past school year, she'd taught an online club, several home Bible clubs, and one at her church. She invited all of them to VBS. One week, she found that almost every child was someone she'd taught in a Bible club. With two years of pandemic, many had never attended VBS and were surprised that it wasn't "boring" at all.
With a two-year hiatus, this fall also kicked off the After School Bible Club season with three clubs reaching children from five Sarnia area schools. Over half of those attending were in one of the Vacation Bible Schools Carol taught this summer. Especially satisfying has been welcoming in-person some of the children from last year's online club. A fourth club meets midday in a public library attached to a school. The first meeting started with no children. Then one mother called to register her daughter. This girl invited friends, and several eager girls showed up for the next club meeting. A fifth club is held on Wednesday morning with home-schoolers.
Mount Traber Bible Camp, Nova Scotia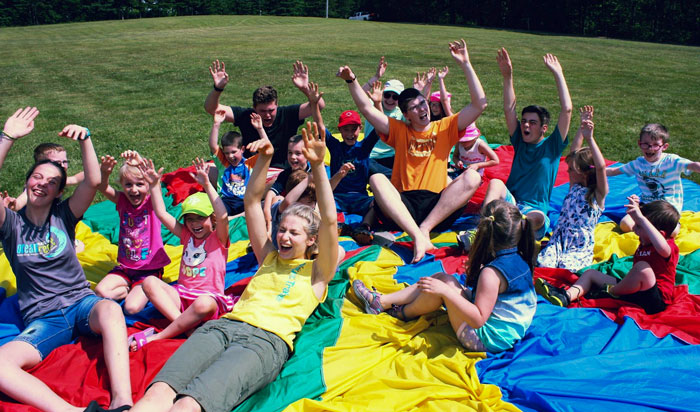 Mount Traber Bible Camp Games
MTBC directors Mark and Debbie Taylor and Daniel Grubb had a fruitful summer of ministry with a total of three hundred campers. Though not without some challenges. Lifeguards have become difficult to find, so the first week of camp necessitated improvising with water games instead of the scheduled swimming program. Thankfully, two lifeguards were found to share responsibilities, permitting the swimming program to move forward for the remaining weeks. 
Summer ended with family camp. Then retreat season began with a very big hiccup.  Hurricane Fiona paid a visit to Nova Scotia, leaving numerous downed trees, power outages, and damaged camp buildings. While the first fall event had to be canceled, camp generators came in handy to keep food from being wasted. Retreats, homeschool days, and "Teen Turnout" events are now back on track. A Trunk or Treat event is scheduled for October 31st.  For more info on MTBC, go to www.mounttraber.org.
Millstream Bible Camp Celebrates Seventy-Five years.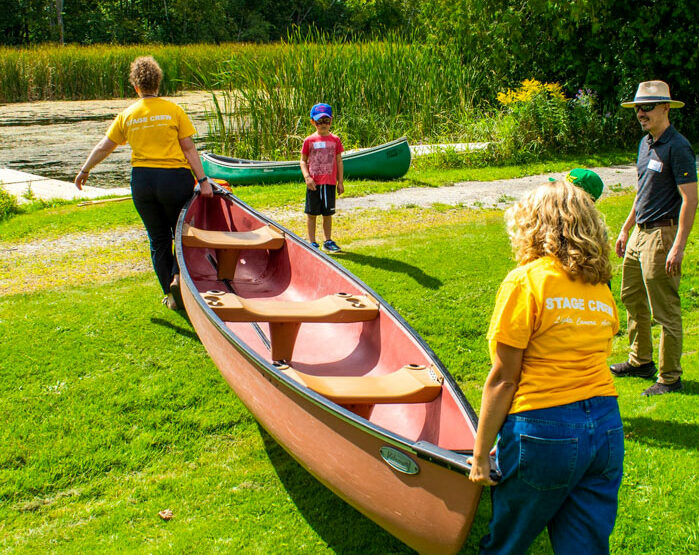 75th alumni reliving camp
On Saturday, September 10, 2022, camp directors Larry and Cindy Chupa hosted a celebration for the seventy-fifth anniversary of Millstream Bible Camp and Retreat Centre. The first camp was held in 1946 on a rented property in tents (see Triple Celebration for BCM Canada, BCM World, Spring 2011), so if you do the math, it will be clear the celebration was delayed a year due to the pandemic. With a theme of "God's faithfulness," a seventy-five-year time-line displayed Millstream's history while all the usual summer camp activities were made available for attendees to experience camp life. Old friends were united and new friends made as camp alumni as far back as forty years arrived to celebrate.
This summer was also the first back in operation since the pandemic with a total of one hundred campers. God blessed in providing a new crop of counsellors. Health inspections and pool repairs were both completed just in time for camp to begin. Numerous retreats are already booked for the fall season.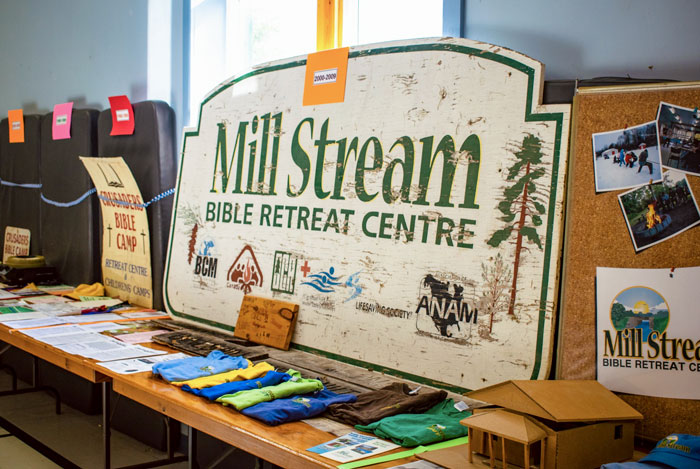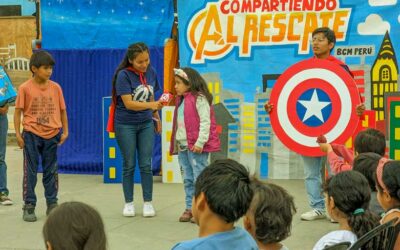 In June 2023, Ecuador became BCM's newest ministry field with the commissioning of Juan Fer and Rita Sanchez from the capital city, Quito, and Jose Quezada in the coastal megacity of Guayaquil. Participating in a week of inaugural events were BCM president Rick Rhoads and wife Naomi, Latin America director Carlos Odicio, president emeritus Marty Windle, and wife Jeanette Windle. BCM Latin America began in Peru in 1993 with a very specific vision: "Pointing children to Christ and pointing churches to children." BCM Quito missionary Juan Fer explains why this is so urgent…
read more