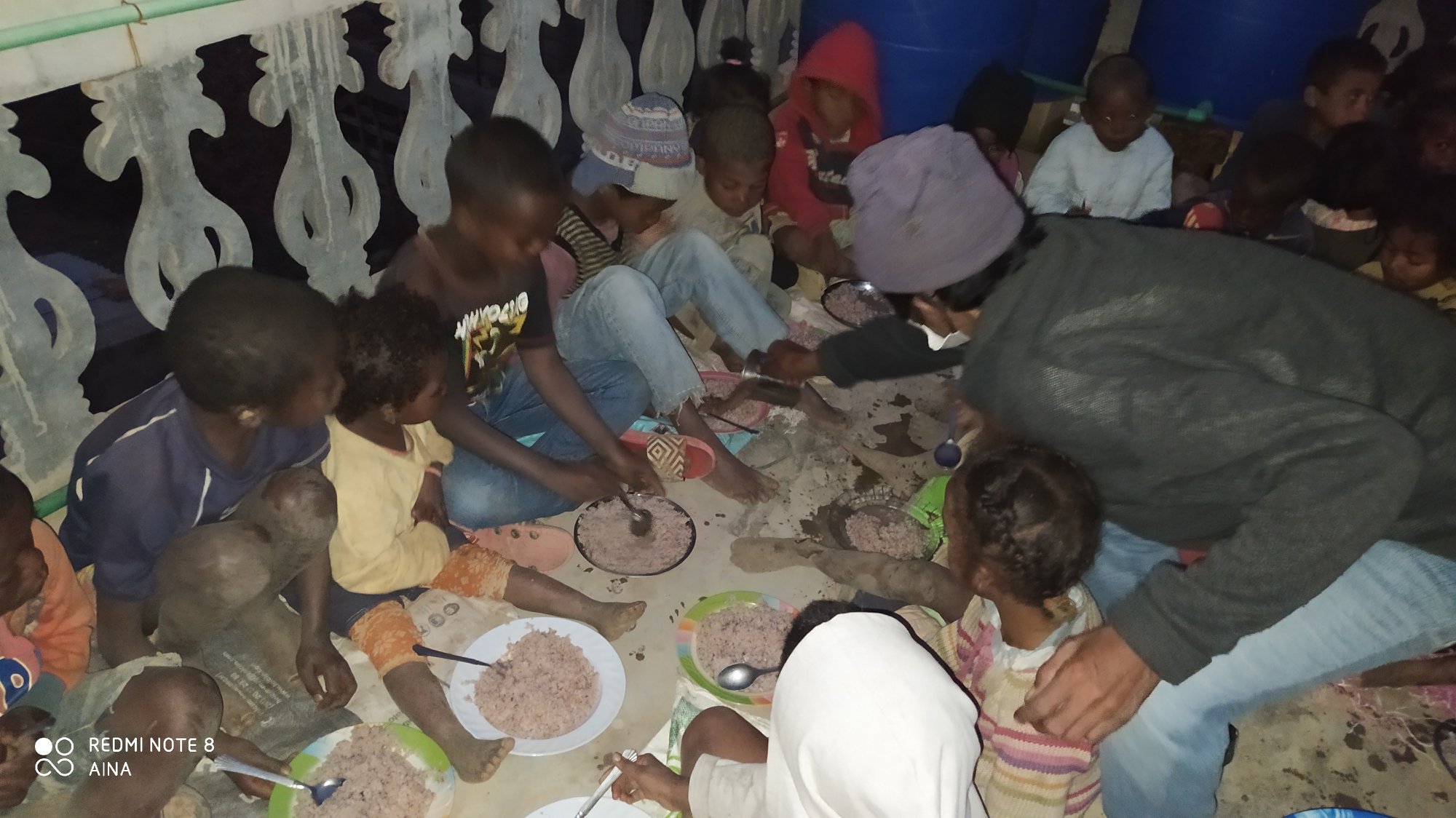 Hungry children being fed
By: Ratovohery Jean Aimé, Country Director, BCM Madagascar
With just two deaths and about six hundred cases of COVID-19 in Madagascar by the end of May 2020, the effects of quarantine have been far worse for most of the population than the virus itself. Those in slum areas or who live on day-to-day earnings like rickshaw-drivers, street vendors, itinerant laundry-scrubbers, gardeners, handymen, etc. have especially been plunged into extreme poverty because government lockdown measures prevent them from leaving home.
With no income to purchase daily food, many are going hungry. Even worse is to watch their children suffer. To make things more difficult, Madagascar is entering winter season, so lack of money for fuel means families are going cold as well. Homeless street children are the worst affected. Some have already died of hunger, and everywhere we see hopelessness and despair.
Meanwhile, essential businesses and groceries are open only until noon, so streets are crowded in the morning and empty the rest of the day. Churches and other government approved organizations are allowed to meet up to fifty people together and with masks required for adults.
As ambassadors of God, we cannot turn a blind eye to such a situation. As 1 John 3:17 reminds us: "If anyone has material possessions and sees a brother or sister in need but has no pity on them, how can the love of God be in that person?"
BCM Madagascar has drawn up plans to assist where possible, focusing especially on suffering children. We continue to feed forty "garbage dump" children (see Whoever Receives One Such Child in My Name, BCM World, Fall 2016) three times a week. We have also distributed blankets, rice, soap and buckets for decontamination, and face masks to adults in need. We didn't want to leave out the most important gift we can share, God's Word, so a worship service is part of each distribution.
Faced with today's global crisis, which affects Madagascar as well, and as representatives of God on earth where we live, BCM Madagascar is committed to continue using all means at its disposal to help others devastated by COVID-19. If you would like to participate with us, you can do so by contributing to BCM International's COVID Relief Fund.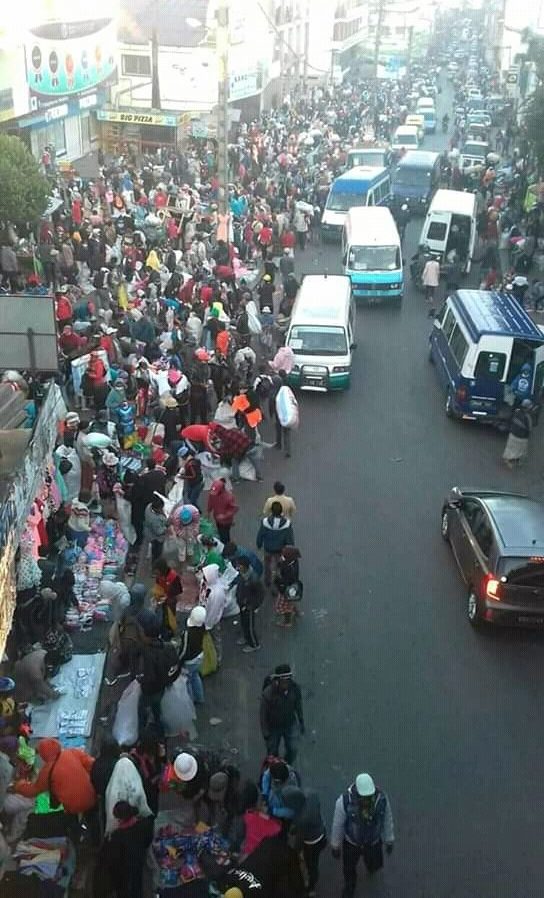 Crowded morning streets despite lockdown in Madagascar
Originally Published in BCM World July 2020

COVID-19 Relief Fund
Your gift of any amount will help offset the affects that COVID-19 has had on the ministries of BCM International.